Yes indeed, it's the last one, the last spoon i shall carve in 2010.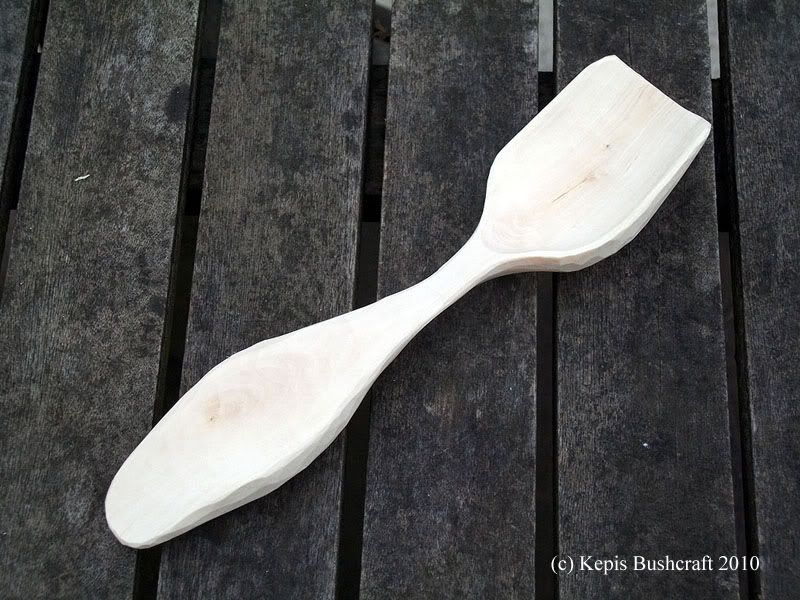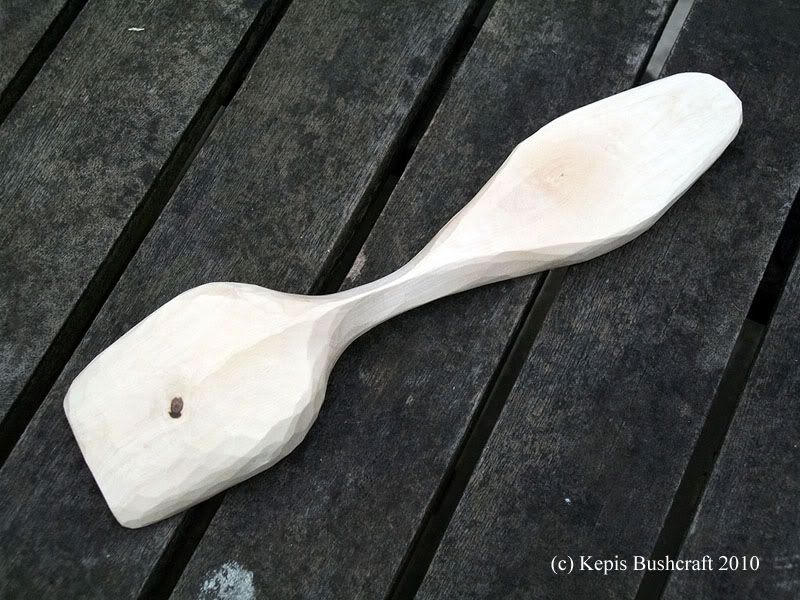 Carved from a piece of Birch that had a wonderful natural curve in it, the spoon follows the shape of the piece of birch and has therefore retained it's strength, the neck of the spoon as you can see is quite narrow, but the depth of the neck with the "keel" keeps things nice and strong.
The spoon needs finishing as it's still very much in the rough and a little thick in places, in keeping with a lot of my recent spoonage though, I'm going to do a tooled finish rather than sand it down, it seems more "authentic", after all, our ancestors didn't have the sand and glass papers we have today and a tooled finish was the norm, it also feels, how can i put it?, right when you are using it as well, an added bonus of a tooled finish as well, is the grain doesn't lift when it gets wet as it does on a sanded spoon, don't get me wrong, i like sanded spoons as well as tooled ones, and in the right context a sanded spoon does look better, I'm just going through the stage of adding a tooled finish to my spoons at the moment.
Well, that's it for 2010, it just leaves me to say thanks you all the people who take the time to read my blog and i hope you gleaned something from it and wish you all the best for 2011.
Happy New Year