Had a day out at the Woodfair today, brilliant day out, all on my own though as the boys are at school, could have gone tomorrow, but eldest has a Trombone lesson in the morning and Sunday is out also as we have other plans, so billy no mates it was.
This event is held at Bentley in Sussex and attracts exhibitors from peg makers to massive forestry machines and everything in between, anyway few pics
View of the first field and some of the exhibitors like the Bodgers camp, had a very informative chat with these guys, very friendly and free with their information.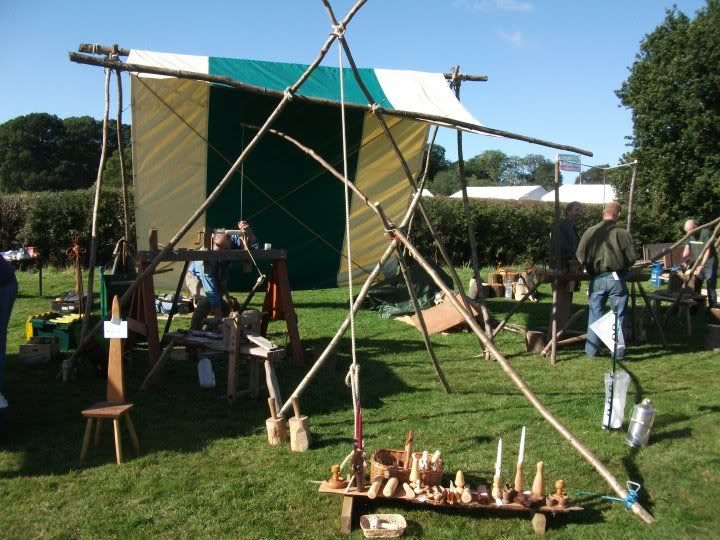 The woodland area houses some of the traditional displays as well as a few of the larger more modern forestry machines and portable mills, i had a long long chat with a guy called Arthur de Mowbray who makes dug out canoes and boats, fascinating bloke to talk to.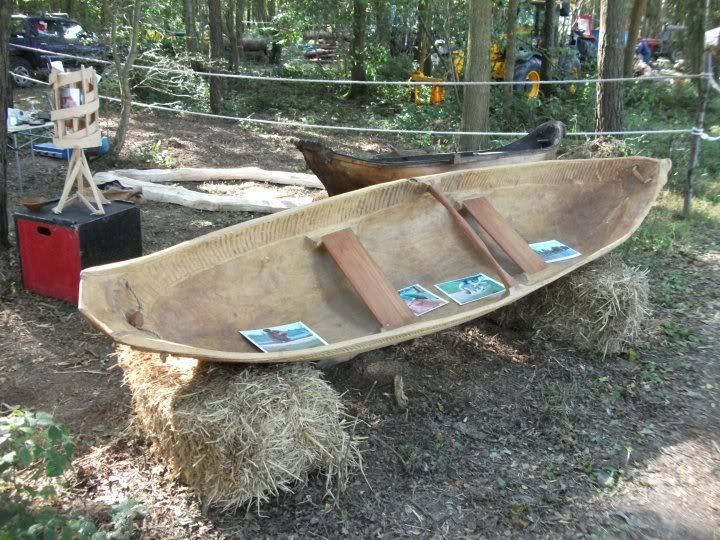 moving round i had a long chat with the hurdle maker, again very interesting and i found out where i was going wrong in my pathetic attempts to make a hurdle fence panel
There was so much to do and see at the show it was incredible, so much better than another show i attended locally, where we paid a fairly hefty sum to enter and then walked the whole thing twice in under three hours, in three hours at this show, i was still on an uncompleted first circuit of the show.
One of the bonuses at this show was the number of stands selling, well just about anything you can think of to do with wood and working wood, the best bot though, certainly for me, were the stands selling old tools, i got myself a couple of bargains int he shape of a Plumb branded hatchet, which fits perfectly in my day sack and a wonderful old drawknife, obviously much loved by it's previous owner as it has mismatched handles and at some point it was broken, but you can see the join where a Blacksmith has forge welded the two parts back together.