I was very lucky this Chrimbo season and got gifted this superb spoon carving knife;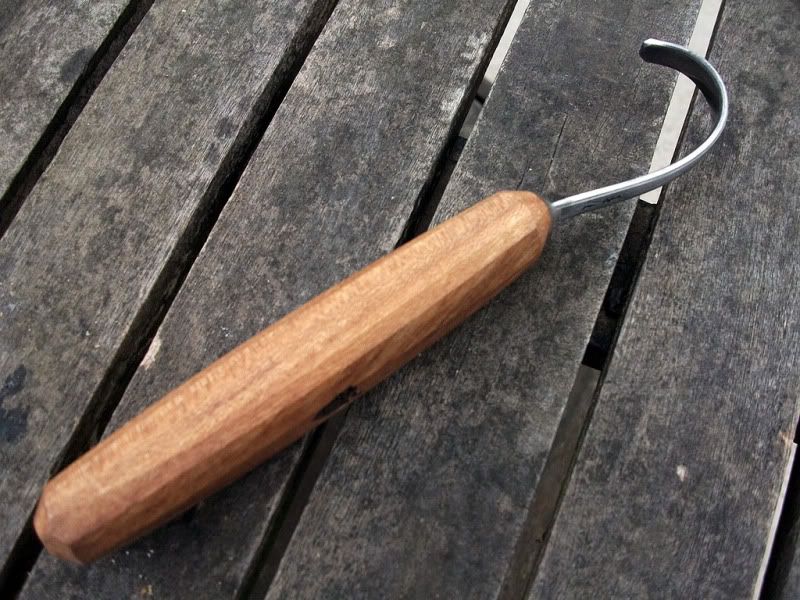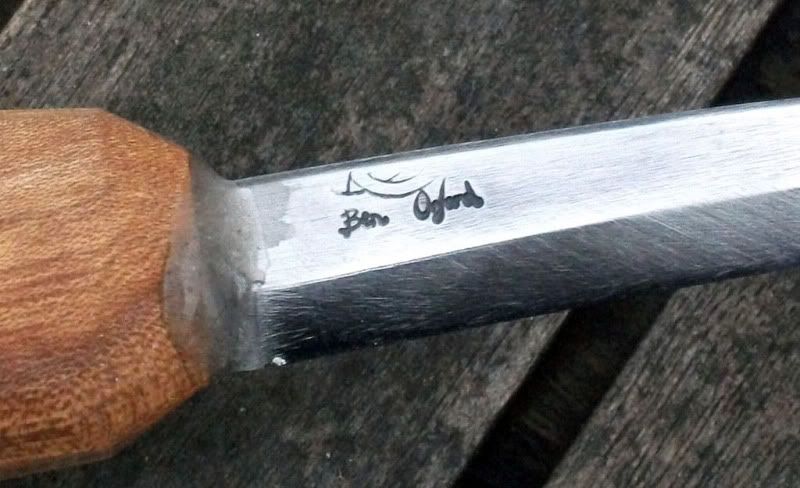 A Ben Orford large spoon knife, hand made in it's entirety, O1 tool steel blade and an Elm handle, I love Ben's tools, the reason, he uses them himself and therefore these have been designed and made by someone who actually uses them in their day to day life and in my mind, that makes one whole lot of difference to how a tool performs.

I have a few of Ben's tools now, three spoon knives in different sizes and styles and a Sloyd knife, i shall be sending off to Ben in the New Year for a Pick knife as well i think, and when i can afford it an external and internal beveled Crook knife.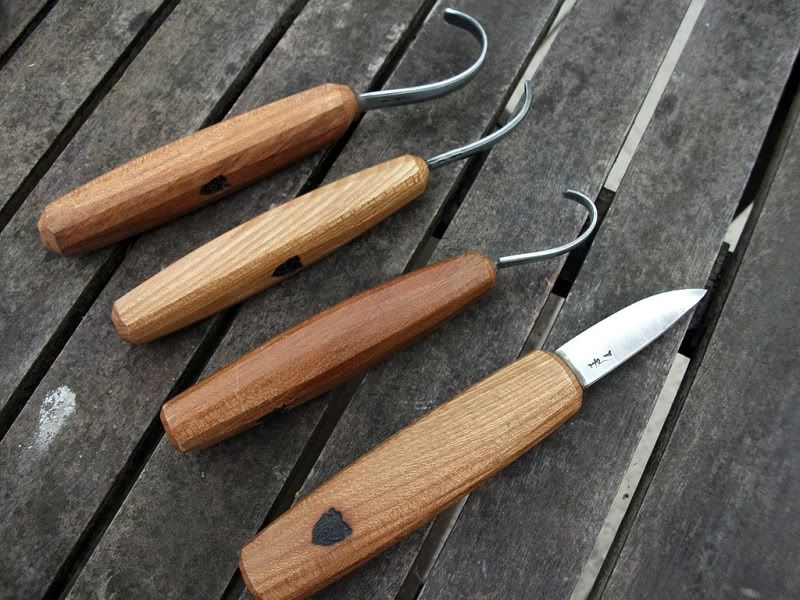 Sure Ben's tools are not cheap, but in my mind they are worth every single penny of what he charges for them, Ben also makes a range of bushcraft knives and other green wood working tools as well, more info on his website for those who are interested
www.benorford.com
, I'm not affiliated to Ben in any way, shape or form, in fact he doesn't know me from Adam, I'm just a very happy user and customer of his products.