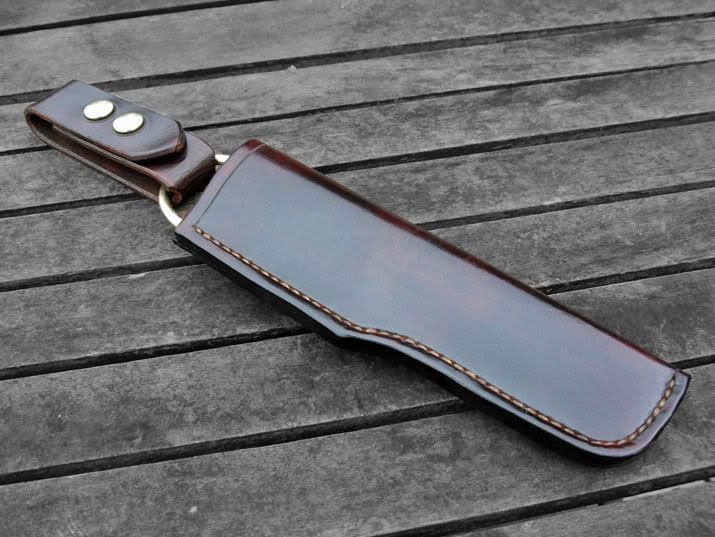 I was supposed to be out today teaching friction fire lighting, but the course was cancelled due to the torrential rain we have been experiencing today, it wouldn't have been much fun at all being out there in the woods in all honesty, apart from the fact that trying to teach fire lighting to complete novices in that weather would probably have turned them away from the outdoor life, rather than encouraging them into it.
So, having had my plans scuppered, i caught up on some leather work, more importantly i made a start on a sheath for a customer of mine in the USA, the customer already has one of my sheaths and this week commissioned another, it's a great honour when people place repeat commissions, makes you feel good.
The sheath is for a Turley Knives Dogwood Creek (
More info on Turley Knives here
) and is made from full veg tan leather, that has been hand cut, hand awled, hand dyed, hand sewn with artificial sinew and this weekend will be hand finished to a high standard, the above picture shows the sheath, with it's detachable double popper dangler loop, prior to finishing, the welt edge needs to be finished, then i can set to and get the overall finish of the sheath done, give it a good half dozen coats of wax polish, then get it mailed out to the USA in the early part of next week.