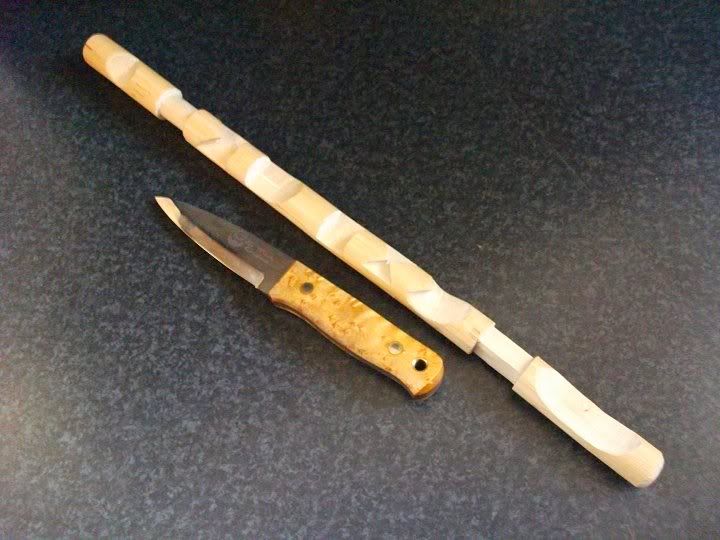 I have received a couple of emails and messages from people who have read my blog asking if i could show photographs not just of the Try Stick as i did in a previous post, but if it was also possible to show detail shots of the cut's and carving on the stick, thankfully, i took a lot of photographs of the stick when i first did it, so, in line with people's requests, here they are. The pictures shown below depict a simple Try Stick, these cuts will serve most purposes though.
The cuts detailed below are shown in no particular order, but where i can , i have shown side & top views of each cut, some are self explanitory and just dont need that level of detail.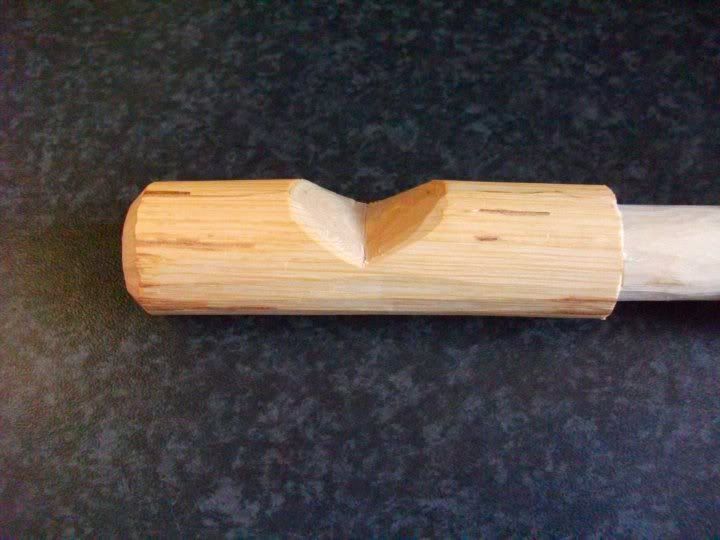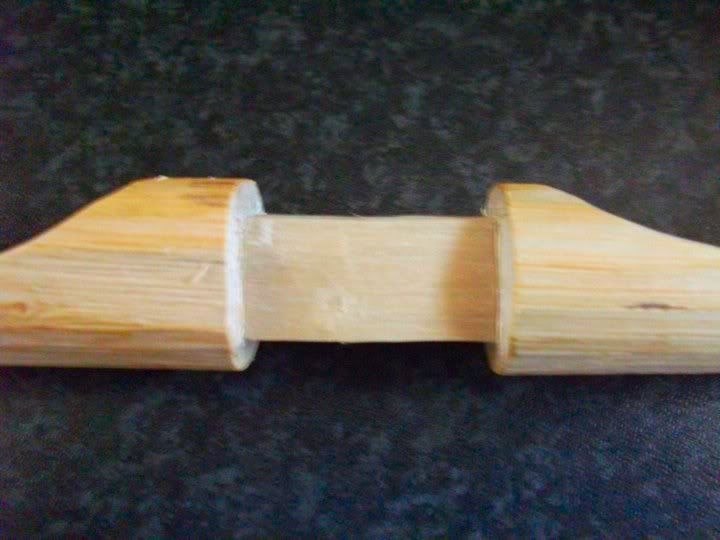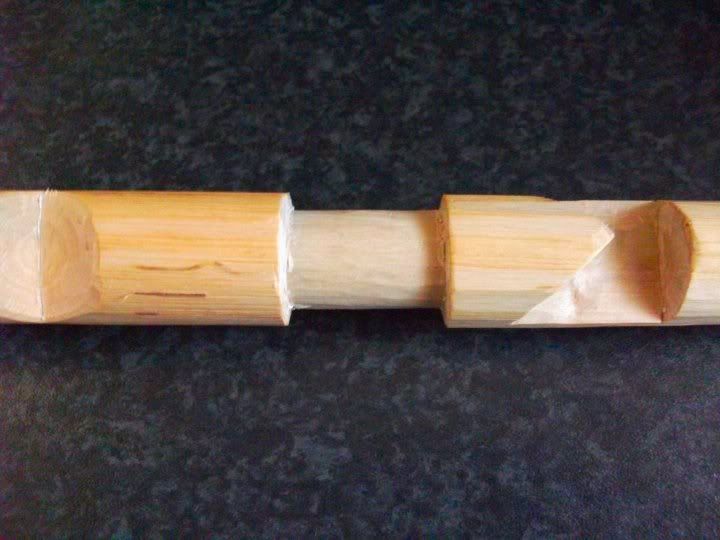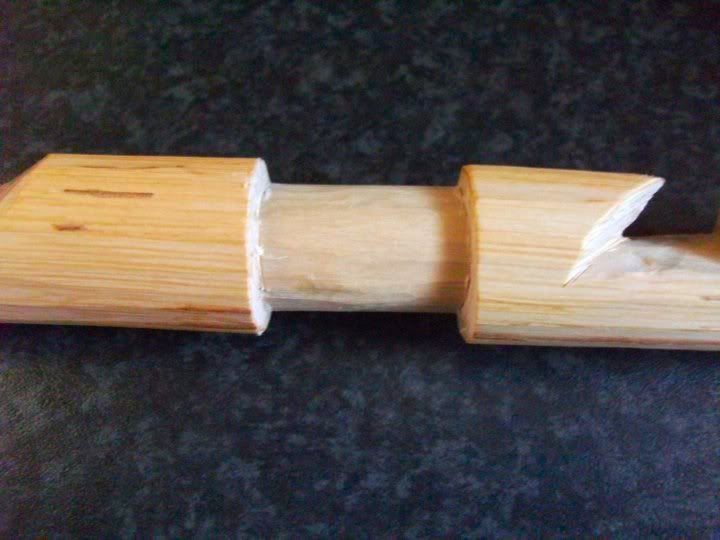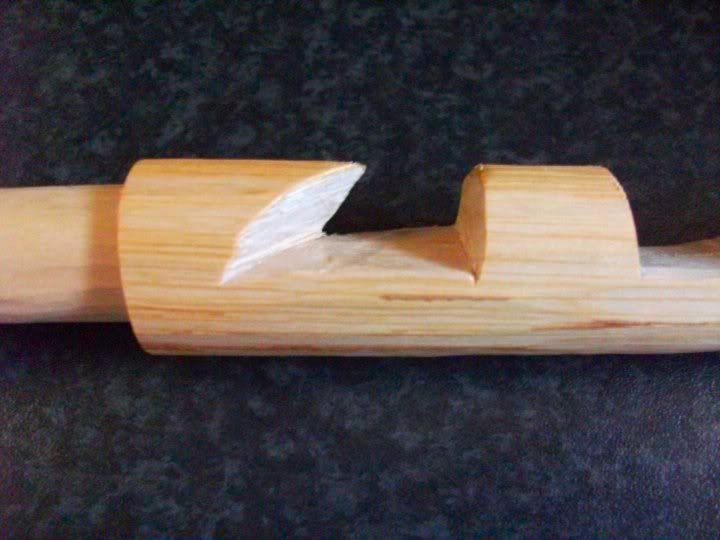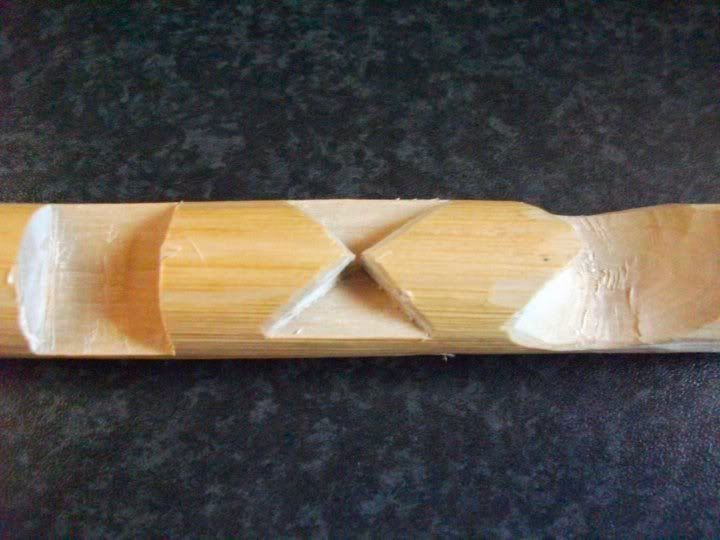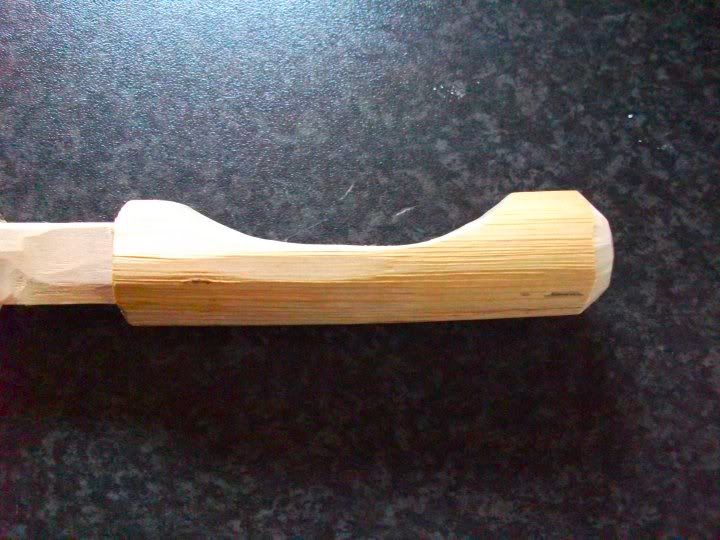 The completed stick.
Well almost, since making the above stick, i have added one further cut to it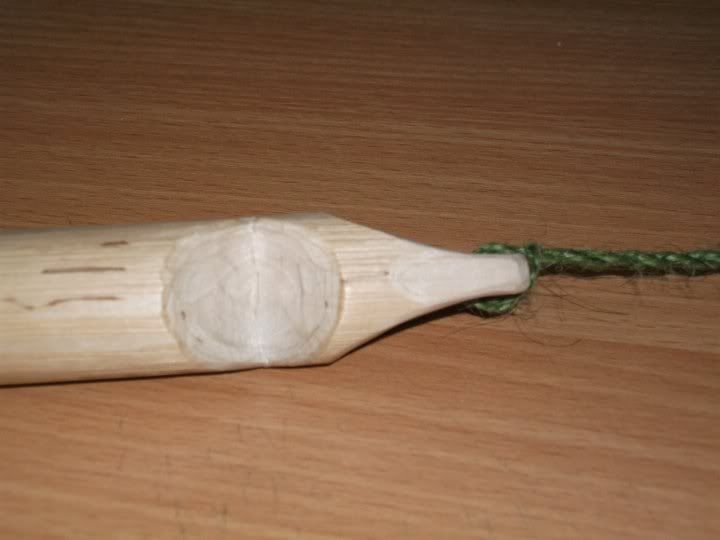 Into which i carved a hole with the tip of my knife
and threaded through some hand made cordage