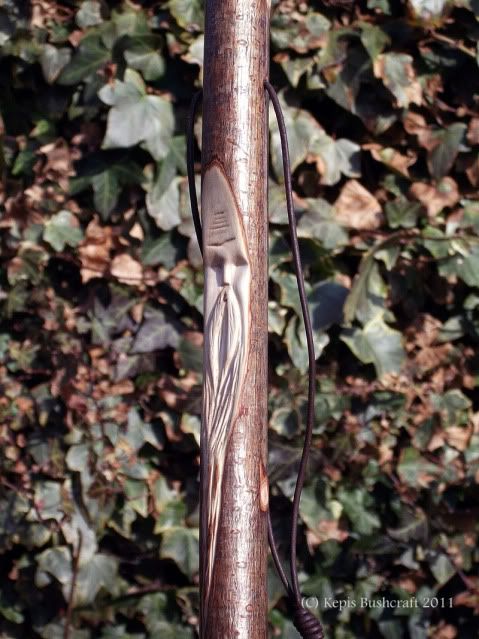 Made a start on another wood spirit walking stick today, shaft is Hazel that i have had seasoning behind the shed for over a year, the stick has a leather lanyard that passes directly through the shaft.
I'm not overly happy with the carving on this one at the moment, it's been a bit of a labour of love to be honest, at one point i was seriously considering putting a saw through this and chucking it on a fire and starting again, but i didn't, as you can see.
Still a long way to go before it's finished, got to sort the eyes out as it looks like he's asleep at the moment and the forehead is reminiscent of the 1980's Tefal adverts, part of the problem is I'm over critical of my work, but that's just me, I've always been far too critical of anything i make.