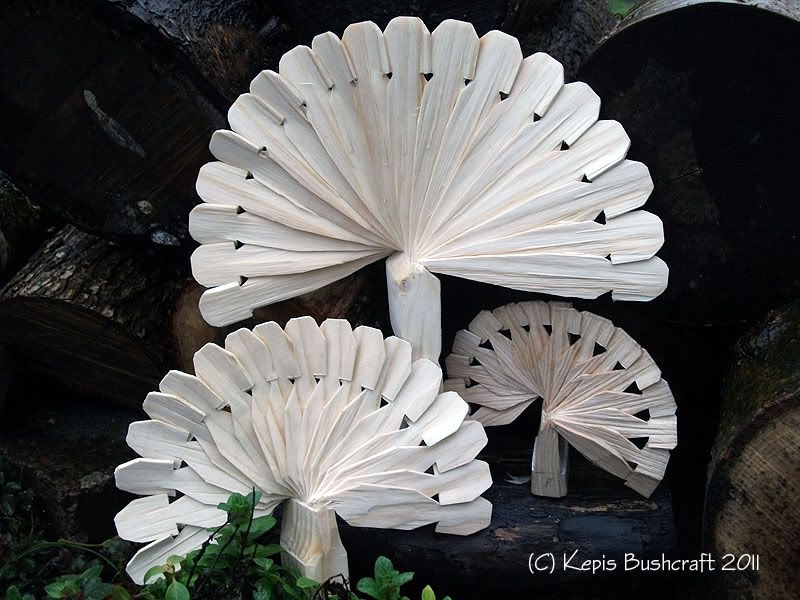 I decided to practice my Fan making again today, I only made two today, the taller one and the smaller one in the picture, the other one is one that i made yesterday from a piece of Pine.
The smaller fan is made from the crappiest piece of Ash going, all twisted and full of knots, but i got there in the end, the taller one is made from a Pine roofing batten off cut, think I'll take a trip to the lumber yard tomorrow, just to see what timber they have there, that's cheap and straight grained, just in case i run out of Ash and cant get to the woods to get some more.
The next project is to try and use the same process to make something a bit different to the fans i have been doing, i have some nice big rounds of Ash at the moment, so i might cleave some of those down and try to make something else, but still incorporating a fan in it.