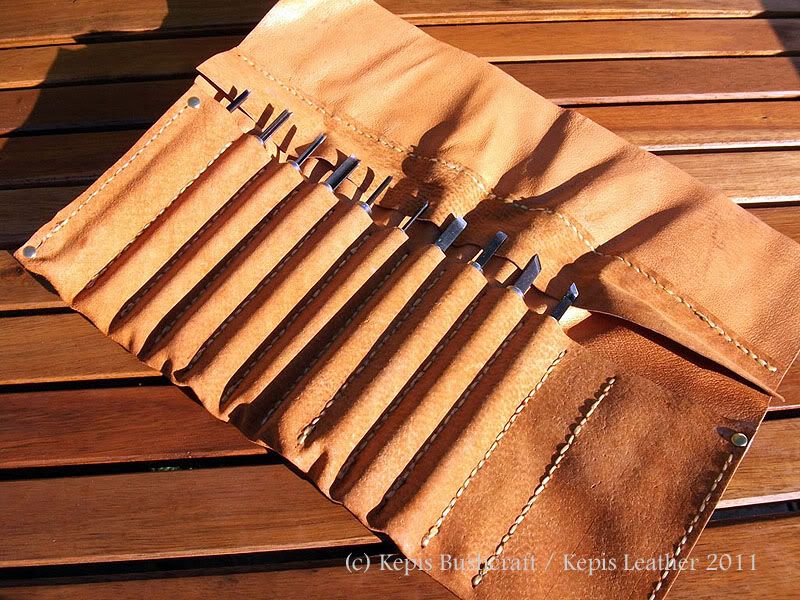 I wanted to make a simple storage solution for my small carving chisels, not wanting a box or bag as such, i thought about a tool roll and rather than make it from heavy cloth or canvas i decided to make it from some pig leather i have here.

The majority of the pockets are one inch wide and about four inches deep and perfect for the chisels it was designed for, a couple of the pockets are a tad bigger to incorporate larger tools or measures should i want to include them in the future, the entire thing is double stitched with artificial sinew with a few rivets at the corners for effect.

There is a double thickness of leather where the flap folds over to protect the leather from the cutting edges on the tools, closure of the roll is by a simple leather cord wrap.