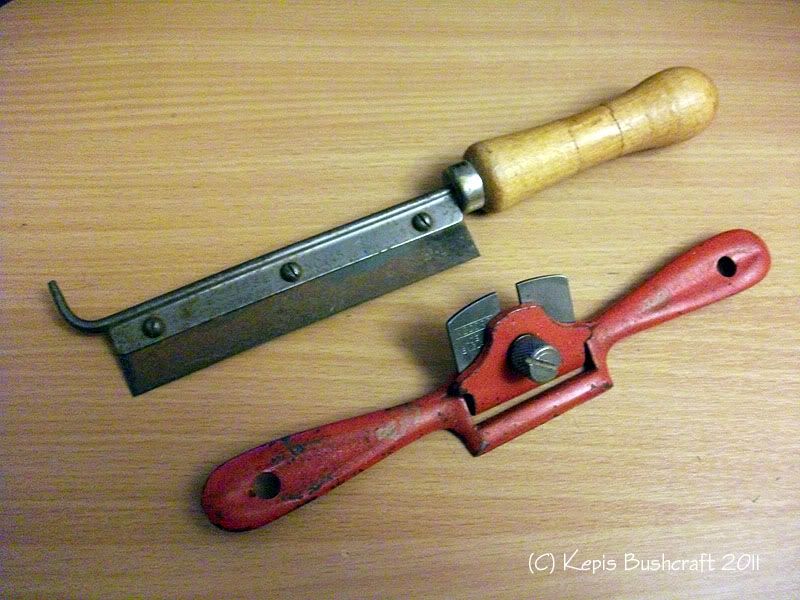 On the way back from the woods today I popped into the local second hand tool shop, the shop is approx 9000sqft and is crammed full of old tools, from watch makers lathes to chuck keys and everything and i mean everything in between.

Anyway, i wanted to buy a Gentleman's Saw for a couple of forthcoming projects i have lined up, but alas they didn't have any, but while poking around and you have to poke around, look in boxes, move things around, look under, in and behind things to even get close to having a proper look round, i found a couple of gems as pictured.
The saw, which despite it's looks is absolutely razor sharp and looking at the general condition of the handle and spine looks hardly used, it's on a push cut at the moment, but i think I'll undo the bolts and reverse the blade to make it a pull cut saw and more akin in action to some of the Japanese pull cut saws, the other thing i picked up was Record spoke shave, the iron in it has a few small nicks but nothing a sharpening stone and a bit of lapping wont cure, the perfect end to the perfect day.