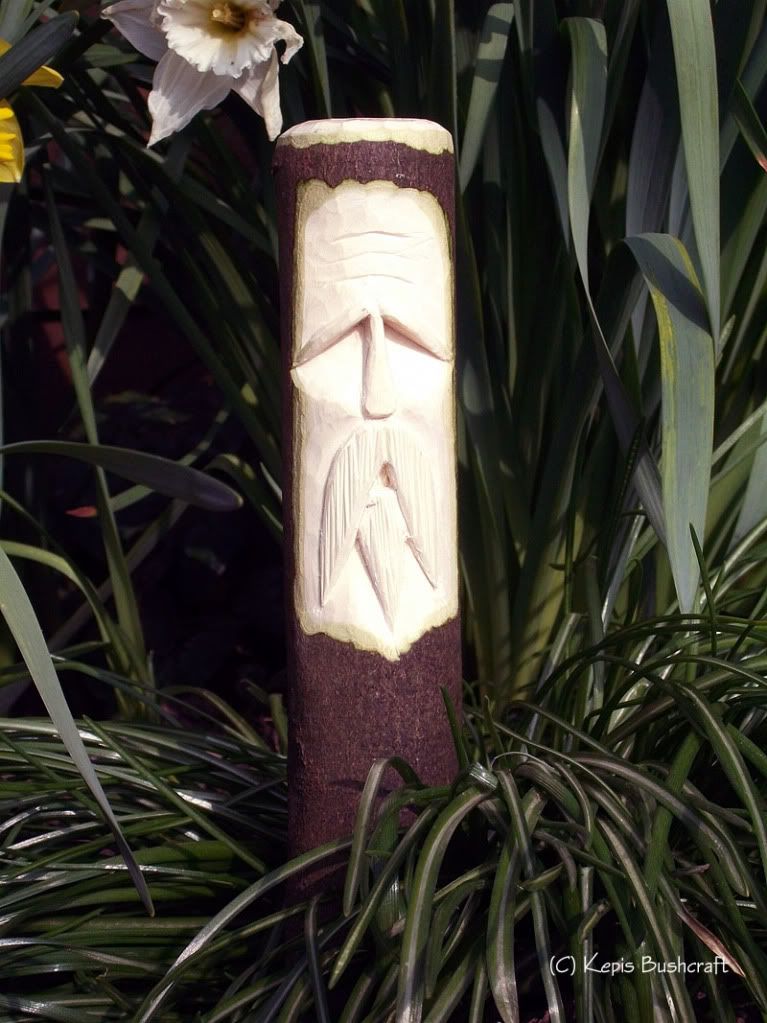 Had fun making Wood Spirits again today, this one is a bit bigger to the ones i made yesterday being approx 8 inches tall, took about an hour to get the rough carving done on it.
The Spirit is carved into a small Ash log, needs a bit of tidying up doing to it before it's finished though, not a very good picture I'm afraid, i should have located the spirit in an area with a little less direct sun light on the white wood.
Might make some more later in the week, I'm very tempted to make myself a new walking stick with a carved Spirit on it, not sure, will see what the week brings.