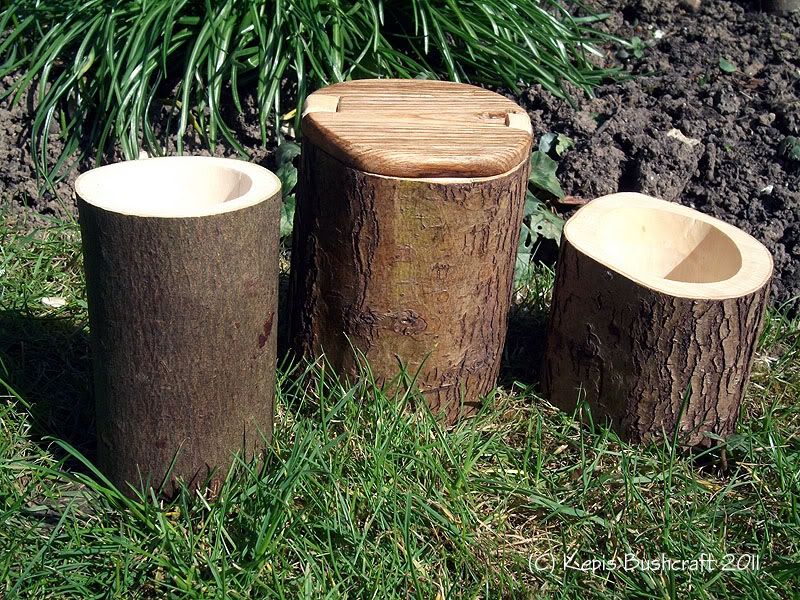 Yes, Yes i know, more Shrink Pots, i love making these, but hey i guess you can kind of tell that?, I made these three today to go on sale at the local craft shop, the middle and right hand one are made from Hawthorn and the left hand one is from Laurel i think, certainly smells like Laurel.
As you will note the middle one has a lid for a change, it's not quite finished yet though, as i need to trim off some more of the sides so the locating lugs on the top stand proud of the Ash lid and will then accept a wooden dowel that will secure the lid in place by passing through the two lugs with he lid underneath, i also need to score some seasoned Ash to make a lid that actually fits properly as well, the board i used was a little narrow, the small Hawthorn pot, i think i will leave as is, although i do have a lid in mind for it, but not of the style used for the larger pot.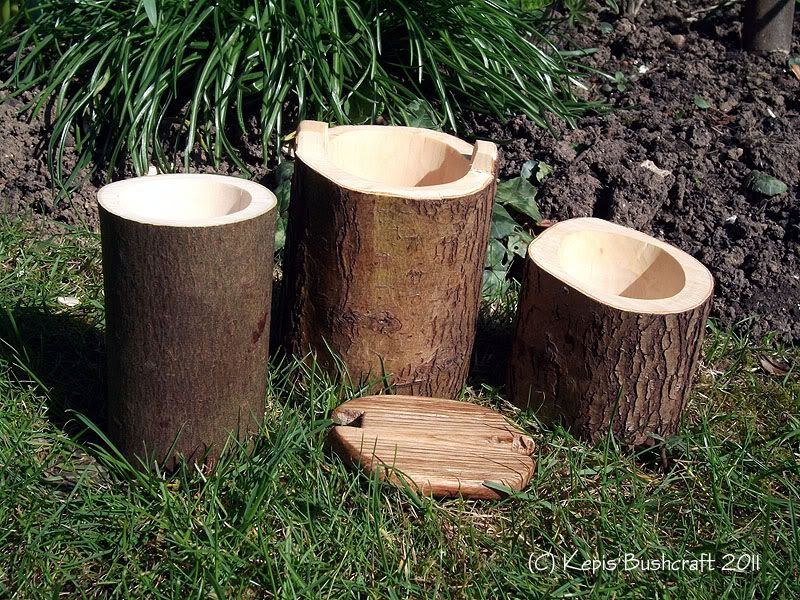 I have a few more pots in process and may try and get these finished tomorrow when i get back from a series of meetings at the lakes i help to run, the thing with these pots is they look really good when they are finished, especially the ones with the bark left on and thern oiled up, people wonder at the process involved of making a pot from a branch, but with a base plate with a totally different grain orientation to what they are expecting, but they are fiendishly simple to make in all reality.