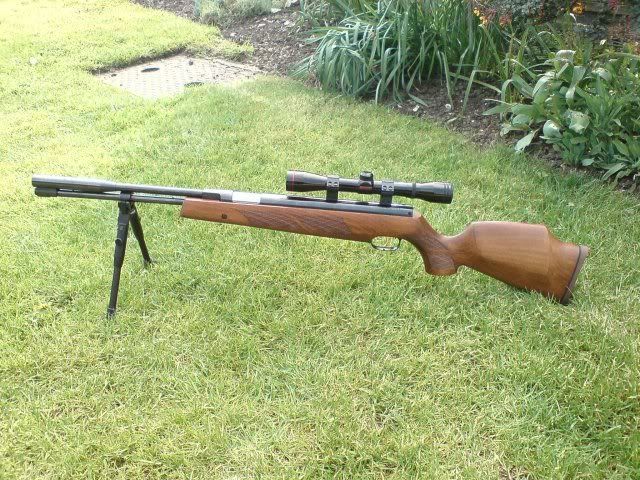 Bi-pod used for photo only, Scope now replaced by a 50mm
I decided to have some fun with one of my air rifles this afternoon (HW97K), i shot it in the week and the scope was a little off, so it gave me an excuse to have some target practice in the garden, it didn't take long to get things back on track, i must have knocked the scope at some point and not realised.
I normally shoot Field Target Trophy, H&N Hollow Points and Accupels through the HW as it is in my experience a pellet fussy gun and these pellet types seem to suit it, the FTT is the better pellet i feel and the one i use for all of my rabbit shooting, the Accupels being used for Pigeons where they seem to offer better penetration through the feathers than the FFT, the H&N Hollow Points are used for Ratting.



The below picture shows the before and after of a 14.3gr .22 Accupel after it's been through my gun and been collected by my pellet trap, i was shooting at a range of approx 25 to 30 yards, which is the maximum i shoot at for rabbiting, pretty impressive remodelling of the lead i thought.