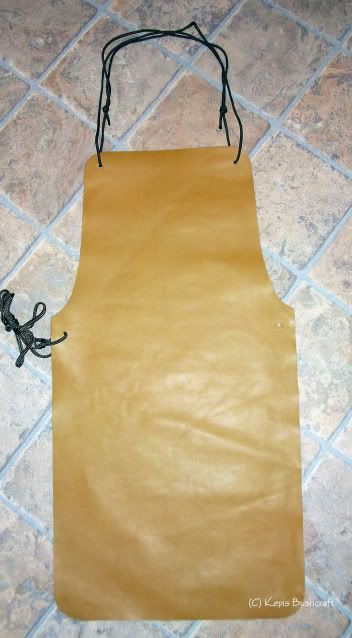 Ive come to notice recently that a lot of the shirts i wear when I'm working on the shave horse are starting to develop a few holes, particularly in the midrift area, these are caused when the draw knife inadvertently stops against a hidden knot in the wood and the work piece pulls forward hitting you in the belly,, over time this causes a bit of wear and tear on your clothes, the apron will also help when carving and using my chest to support the end of a work piece when making fine draw cuts.
I had a look see on the interweb this morning for a leather apron and was shocked at the prices being asked for them, so being a resourceful sort of chap, i made my own.
The apron itself has an adjustable para cord neck loop and waist tie, i made the apron slightly narrower than the ones i saw on the Internet as i didn't want lots of leather wrapped around my sides, i thought about adding a pocket or two to the apron, but didn't bother in the end, hopefully this will save my shirts from the wear and tear they currently get and make them last just a little longer.