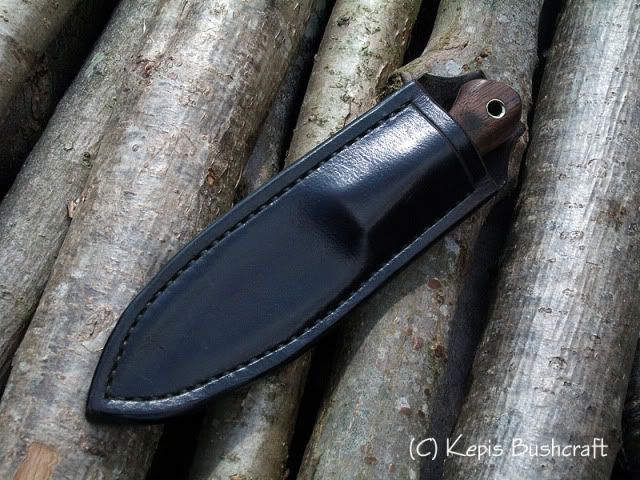 I don't make many neck sheaths and certainly don't offer them as part of my standard range, as to be frank, i simply don't like making them, but this one was a special for a mate, namely Mike Bowler, he has a knife in his range called the Mini Bushcraft Knife and as a favour to him on a strict one off basis i agreed to make him a dedicated neck carry sheath for one of the knives in question.

The sheath is 7.5 inches in length and approx 2 inches wide, made from veg tan leather in 3mm, hand dyed and finished in dark brown, double stitched throughout with waxed black linen thread.
I'll be honest here and say it came out pretty well, better than i though it would at some points during the build, that's for sure, i know one thing though, the next neck sheath i make will be of a totally different style to this, oh yes the knife that's it's for is this one, it's a little darling of a knife, I'm very tempted to get Mike to make me one, as it's the perfect size for all manner of jobs out in the field, from game prep to carving.
More info on Mike's knives can be found on
his website.