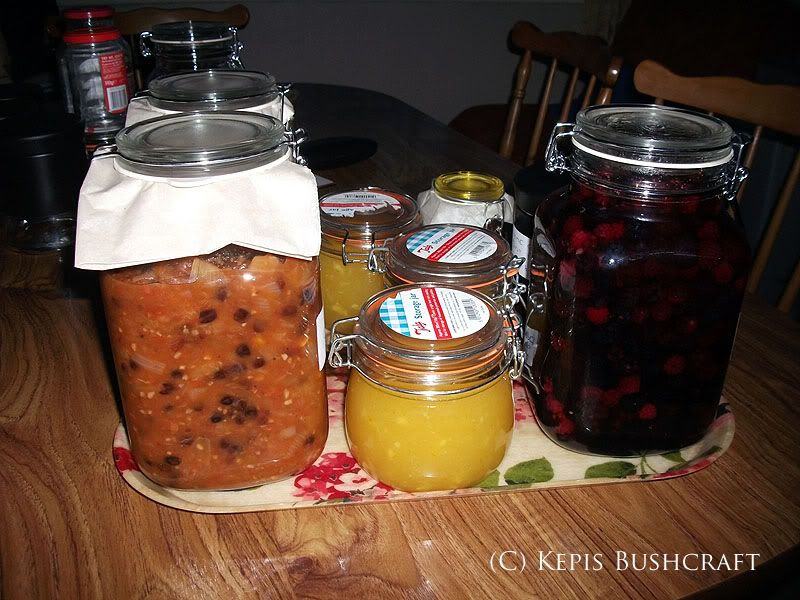 L-R: Chutney, Pear Jam, Pickle at Rear, Blackberries
Another busy day of Jams, chutneys and pickles.

First up - Autumn Chutney, now this stuff is sublime, we only made 3 litres of it in the end, next project was, Pear & Orange jelly, we only managed three jars (3/4lb a piece) of this, cant do any more as, between this and the chutney, we used most of the Pears we had outside in the garden, still have a few left, but those are destined for the fruit bowl.

After lunch, the boys, my sister and I, went up the lane and collected 3lb of Elderberries and a few pounds of Blackberries, the Elderberries were used to make some more Elderberry Pickle and the blackberries, some went into the Blackberry Gin we are doing to top up the fruit, the rest got put inside a two litre Kilner jar and covered with syrup, so we have some wonderful berries to eat in puddings, pies and crumbles during the colder months to come, oh yes, we also pulled the last of the Beetroot in the garden and pickled that for Christmas tea.

Think that was about it for today.