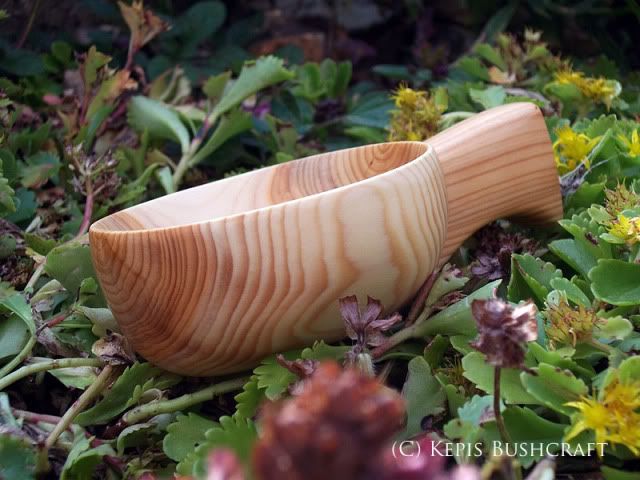 Made another Kuksa over the past couple of days, have to admit this one didn't start off too well as i couldn't get the symmetry right at all, got there in the end though and i personally think it was the effort and occasional expletive.
The bowl is approx 2 3/4" in diameter and 1 1/2" in depth so it will hold a good amount of liquid, although i don't intend using this one, not because Yew is poisonous, but because i want it for display purposes, i have a few Kuksa's that I've made from Birch & Ash that i use for "drinks" so there is no need to get this one dirty, apart from the fact that i don't want to sully the amazing grain patterns in the wood.
I still have a bit of work to do on the Kuksa, as it has a few imperfections (created by me) that i need to remove, but I'll leave those until Sunday when it is supposed to rain, so I'll lock myself away down the shed and finish it off properly then.