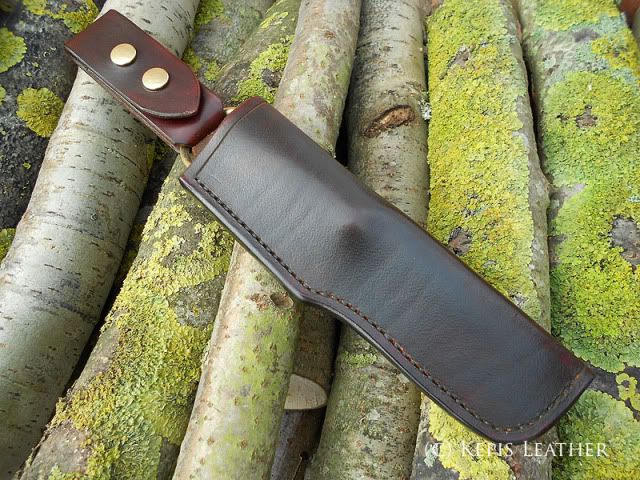 Thought i would show off one of my latest leather work commissions.
The sheath was commissioned by a client in Australia to suit his BCNW-01 knife, the sheath is hand made in it's entirety from veg tan leather, that was dyed Medium brown per the customers specification. The sheath incorporates a brass suspension loop and double brassed popper dangler loop, also in medium brown.
I still have some work to do to finish it off, before sending it on it's way to the other side of the planet later in the week.