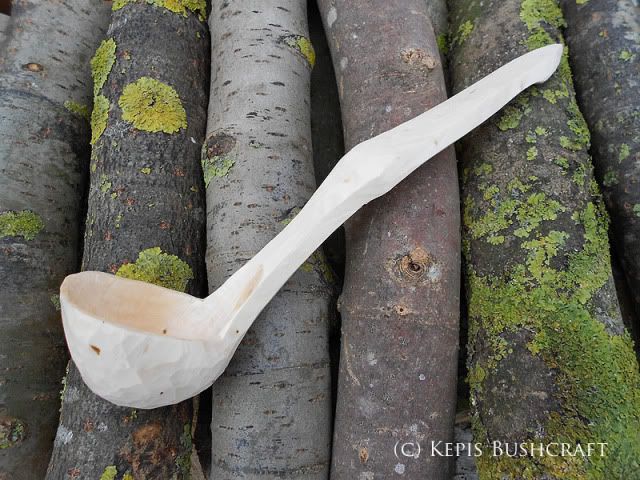 I made a start on making myself a nice big ladle today, well i need something to serve up all those lovely home made soups and broths that we will be enjoying when the weather eventually turns colder.
The ladle is carved from a piece of Poplar, the piece i used was a big branch with a nice side branch on it, the main branch became the handle and the side branch junction became the bowl of the ladle .
I've only rough carved it today as the wood is very green, to the extent that you can see the moisture in the wood 'pool' ahead of the cutting edge when you are carving, before i can move on to some more refined shaping and ultimately onto the finishing cuts, I'm going to have to let this one dry out just a tad.
Even though there is still a lot of work to do on this ladle, in my minds eye, i can already start to see the finished object, now what soup to christen it with?, decisions decisions