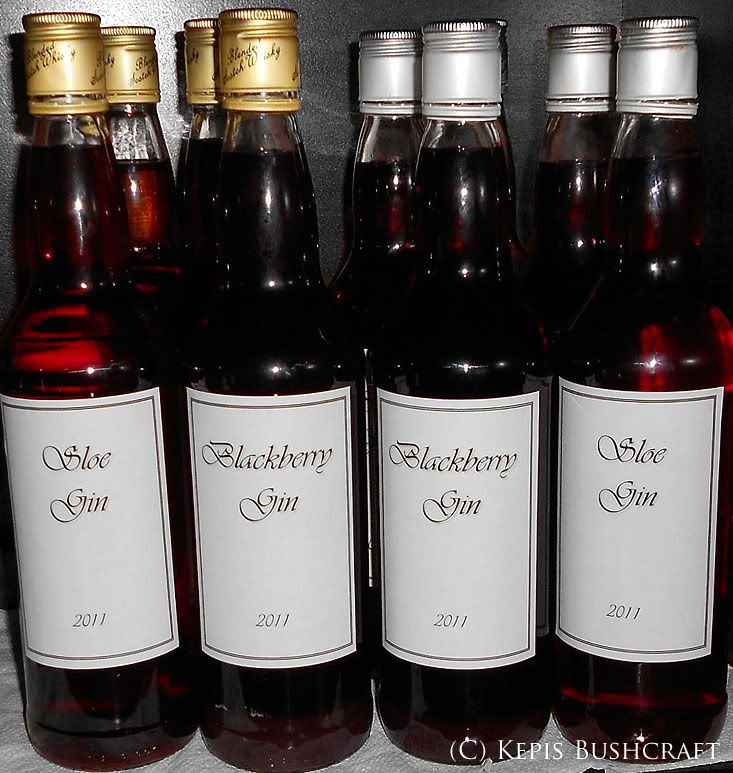 Yes, i know it's still November, but today we finished making the Christmas cheer for this year, pictured are a few of the bottles of Blackberry & Sloe Gin we made.
We started making making it a sooner than we normally would as all of the fruits were early this year & because of the premature fruiting we had to forage the fruits and get the gin in a little earlier than normal, it's a good job we did otherwise we would have missed the lot, so much for waiting for the first frost before collecting the Sloes!, not seen a frost yet this Winter, in fact is so warm out there I'm still in shirt sleeves and all of the Blackthorns around here are now devoid of Sloes.
Some of these bottles we will consume ourselves over Christmas and into next year and no doubt at a few meets as well, but a few of them will be given away as thank yous to some local landowners who let me use their woodland & property to pursue my Bushcraft activities.
Cheers