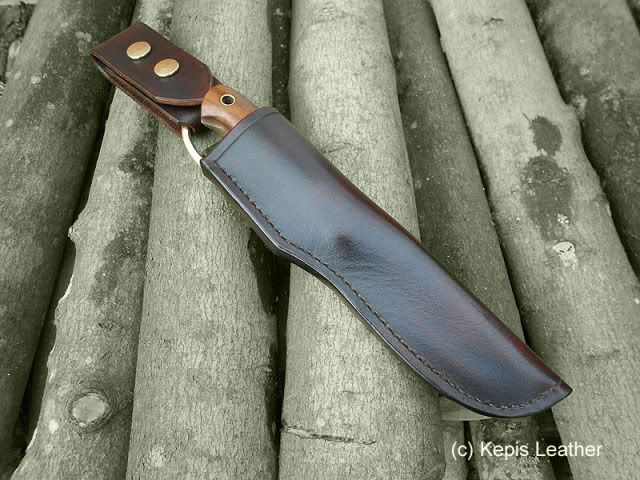 One of my recent leather working commission was a dangler sheath to suit an Enzo Trapper, after working out all the details with the customer, we decided on a right handed tapered end sheath with a dangler option in dark brown.
The sheath is made from 3.5mm veg tan leather and as per all my sheaths is entirely hand cut, dyed, double stitched and polished, the welt edge is also finished by hand to achieve a high quality finish, granted, using hand tools takes longer, but i really do feel you end up with a higher quality of finish doing it all by hand, as like my wood working, you have to work with the materials at hand, rather than force them as you would with power tools, there is nothing wrong with using power tools, it's just my personal preference not to use them.
I have a few finishing touches to make to the sheath tomorrow and then it will be winging it's way to Germany and it's new home.