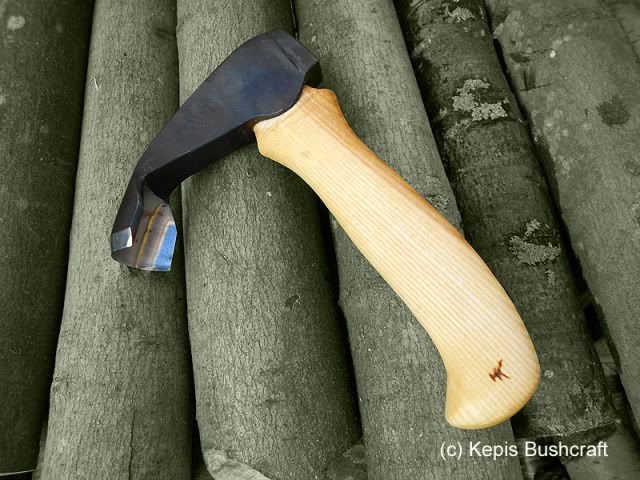 I received my long awaited Hans Karlsson Bowl Adze this Christmas, I've been itching to get my hands on this ever since it arrived a few weeks back and now i can.
Ive been after a decent Adze for carving bowls, kuksa's and larger spoons for some time and now i have no excuse, it's certainly going to make life a lot easier than trying to remove all the waste wood with a big spoon knife as i have been doing, all i need to do now is to make my self an Adze block (angled chopping block) so i can use the Adze with some safety, i was going to make a bowl horse, but having thought about it i think i prefer the Adze block to the bowl horse for a couple of reasons, one being limited storage space at home and whilst both are portable, the Adze block will be easier to transport in a small car than a bowl horse would be.

Now all i need to do is get the Adze block made and then i can start producing all manner of bowls, cups & Kuksa's.