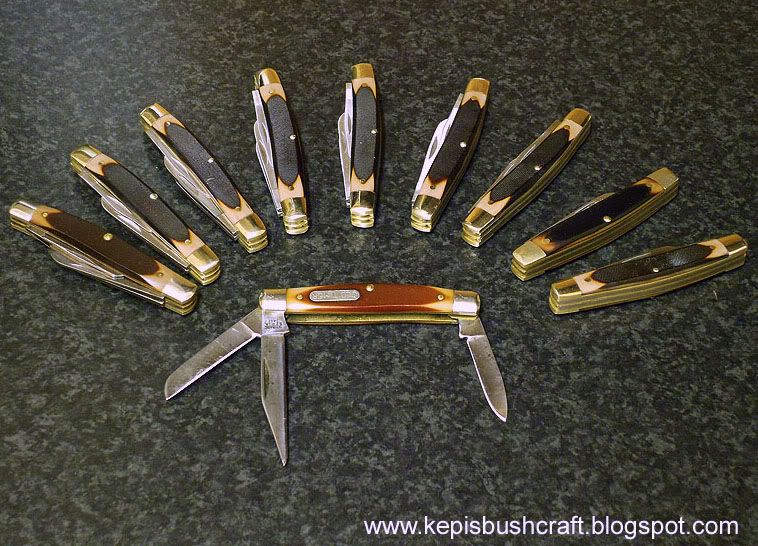 Over the years I've amassed a good collection of locking and non locking pocket knives, some are complete junkers, some are admittedly drawer queens and will never be used in anger, others are users and one of my favourites is without doubt the Schrade 34OT, of which, as you can see from the photo, i have amassed a good collection, some of these I've bought myself at car boot sales, and the like whilst others were sent to me by friends in the States.
I use one of these and/or my Alox Farmer as an EDC as it's small and unassuming and therefore nonthreatening if you open it in front of the uneducated masses. I do find the three blades cover most of my options, both in the shop, in the garden and even in the kitchen, it's also one of my favoured go to pocket knives for a bit of whittling, stick chickens and the like.
I'm always on the look out for more 34OT's or if i can find them the 33 (33OT) Series, otherwise known as the Middleman Jack, but these are becoming quite difficult to find in the UK.