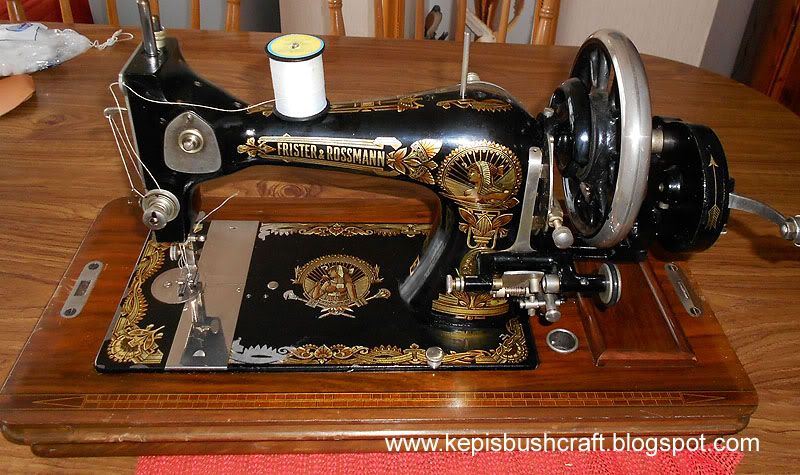 I was very lucky over the weekend as i received a Frister & Rossmann Vibrating Shuttle Machine, commonly known to you and I as a sewing machine.
I had advertised my requirement for one of these on the Freecycle network and within two or three days of making my post, a very nice lady contacted me as said she had this and if i wanted it, it was mine, so off i went to collect it. I needed a machine to use with some underprivileged people i work with as it's slower and therefore safer than using a more modern electric machine, and being hand cranked, it will also mean when they use this machine, they will have to think about what they are doing.
Ive done a bit of research on the machine and from the serial number I've ascertained it was made in the late 1920's, but despite it's age, it's still incredibly smooth and quiet when in use, also with the machine were all of the original accessories, including spare feet, screwdrivers and would you believe the original packet of spare needles, all I've had to replace on the machine was the small rubber ring on the bobbin winder, and apart from that, all the machine needed was a bit of a clean up, a bit of oil here and there and off it went, it's wonderfully smooth to use and will no doubt become a favourite tool of those who will use it.