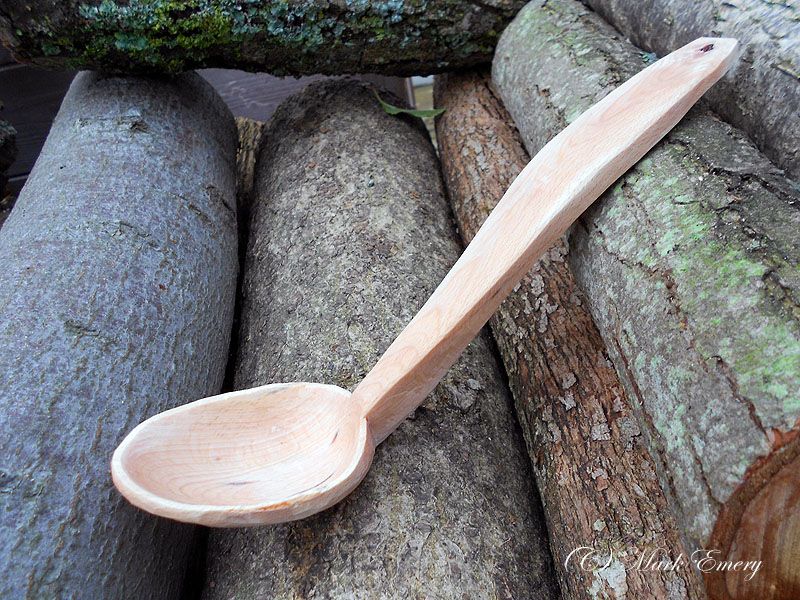 The last spoon of the year, well i suppose it's more of a cross between a spoon and a small ladle in reality, still, it's the last spoon i shall carve in 2012.
The spoon is made from some Beech that i collected a few weeks back and at the moment is just rough carved, the cranked section between the handle and bowl was carved from a natural bend in the branch, although, it wasn't quite as acute as it is now thanks to some axe work that removed a fair amount of wood from the front and rear of the spoon, all of the rough shaping was done with my recently reconditioned axe that i
wrote about on my blog.
The spoon is now drying off, as the wood was so wet you could see the moisture pool in front of the knife blade as I cut through the timber, when it's dry, i shall get it finished off properly with a nice refined tooled finish, i might if the mood takes me, add some chip or other decorative carving to the spoon as well.