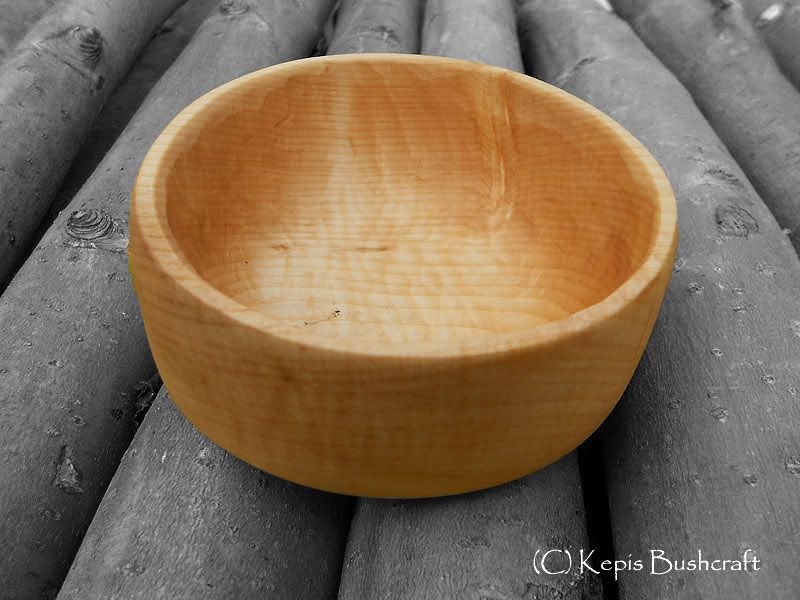 Following my
earlier post
about receiving a good sized piece of Lime from a friend of mine, on the BCUK forum, today i made a start on my part of the bargain.
I drew out the rough shape of a bowl and got carving, i used a gouge for most of the carving on this particular project rather than my adze as the piece i Lime i have is a limited resource and i wanted to make sure i didn't stuff it up with a wayward swing of the adze.
The Lime was wonderful to carve and in pretty short order i ended up with the bowl pictured, to finish it off, i sanded down the exterior of the bowl, but left the inside of the bowl with tool marks, the best of both worlds i figured, it's also a look i quite like and in the case of this bowl, it just seemed right, to finish the bowl off, i oiled it with a liberal coat of Walnut oil.
Now what to make with the other half ?