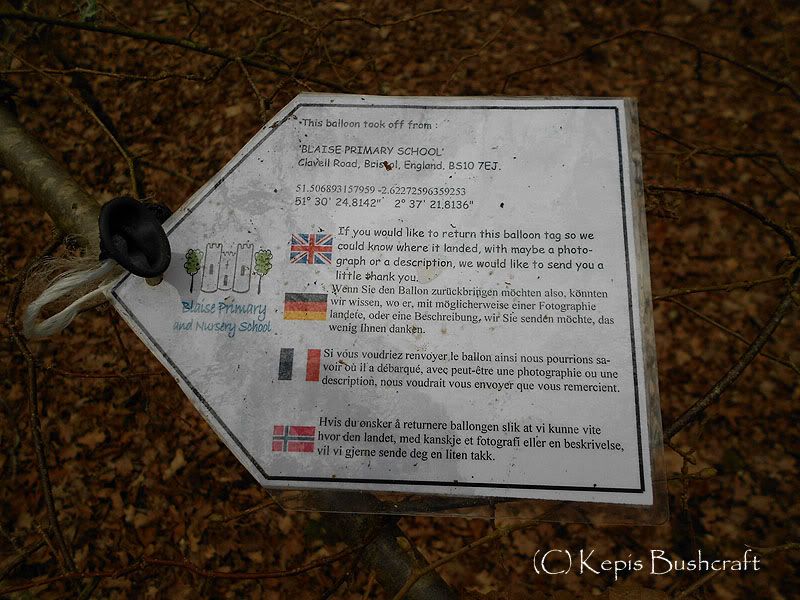 While we up the woods yesterday, something caught my eye, it was white and totally out of place for the area, upon investigation it turned out to be a balloon tag that had been released as part of some school work by a Primary School in in Bristol, a cool, 110 miles away as the crow flies.
A nice lady on one of the forums i belong to found out a bit more about the event that the balloon release was linked to
(see here for info)
, the balloon was release don the 11th January this year, but it must have travelled a lot further than the 110 miles between the school and the woods in which i found it, as we have had mostly North, North Westerly & Easterly winds, it would be cool to find out exactly how many miles the balloon actually travelled before it came to rest, but unfortunately we cant find that out.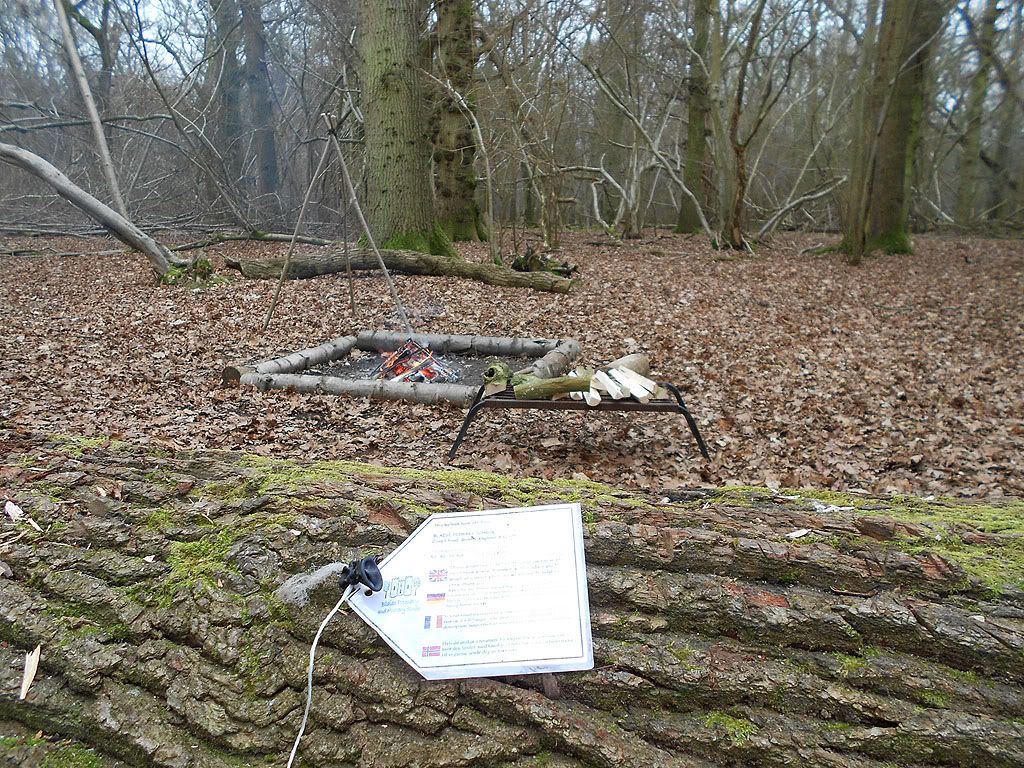 Im going to do as the school requests and return the tag to them with details of where it was found and a couple of photographs, im also going to include a few things that we make in the woods, such as spoons, charcoal, whistles etc and will also include a little write up about what we do and make in the woods and why, that along with the items, i hope will give the kids a bit of a buzz and some thing tangible they can hold and then discuss and learn from.