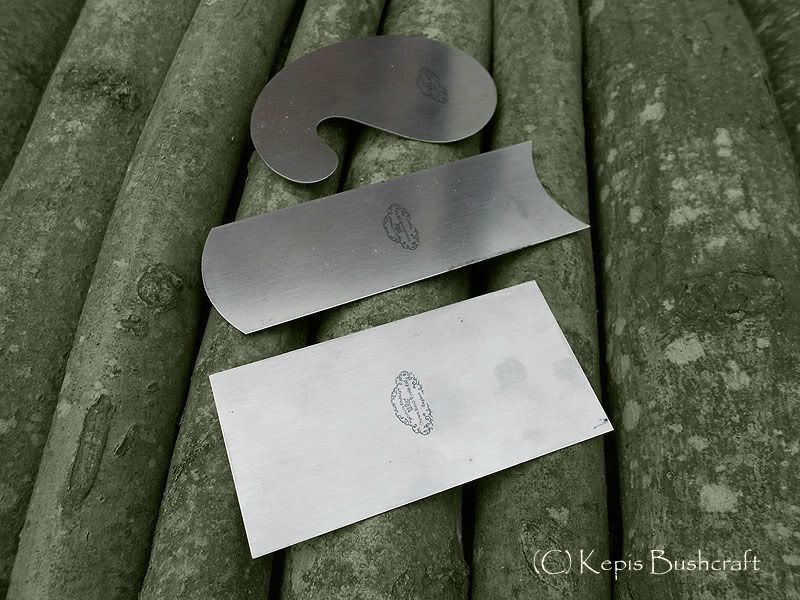 I think one of the most underused tools that we use for the finishing of our carvings, be it spoons, bowls, Kuksa etc, has to be Cabinet scrapers.
A lot of people who carve spoons and bowls, go through the process of sanding down through the grits when they get to finishing the item off, yes, i do it myself, and regardless of what some people say about using sand paper, i don't see the problem in using it, there is no right and wrong as i see it, it's about what the individual wants to use to finish their carving off, sure it's not traditional, but who's to say that if it was available in the distant past, that our ancestors and the craftsmen of old, wouldn't have used sandpaper?.
To my mind, some projects look better sanded and others look way, way better, with a tooled finish, but sometimes, as today, i want a smooth finish, but don't want to sand the item down, this is when the Cabinet Scrapers come into their own.
With little effort, you can get a lovely smooth finish, which is often better than a sanded finish as the grain wont raise when it's wetted, as it does with a sanded finish, the other big advantage of the scrapers is there is no need to go down through numerous grits to get a lovely finish and certainly on larger items such as the spoon pictured, it also takes considerably less time to do.
You don't need to spend a vast amount of money on a set of scrapers, but you do get what you pay for, if i remember right, i bought my set of three scrapers (pictured) on Ebay for less than a tenner, sure they are not the best scrapers going, but they do me just fine and give me some great results on carved items.