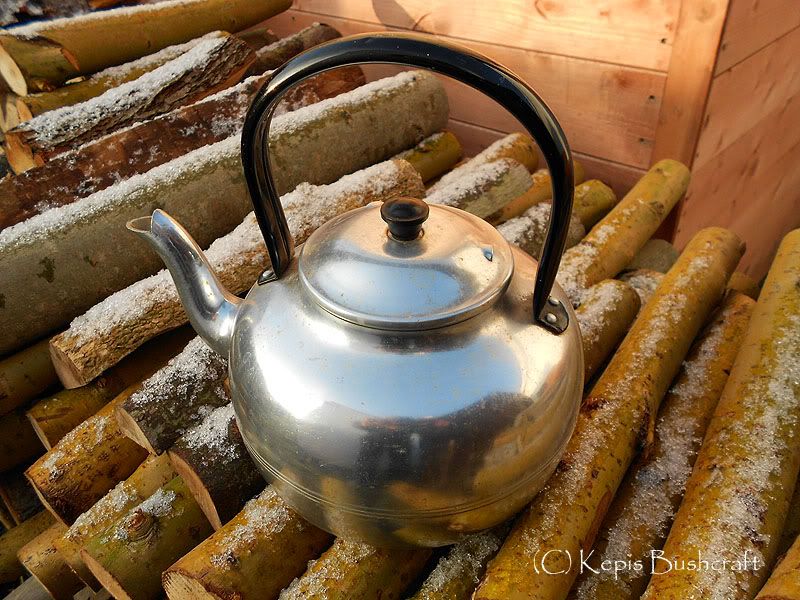 Ive been after a decent sized camp kettle for a long long time, but have point blank refused to pay some of the silly and to be honest downright, greedy prices that some of the retailers both on the high street and online are demanding.
So in line with the old adage of the 'the best things come to those who wait' i got the pictured kettle on Ebay for about a tenner, it's a Swan brand and holds four pints and importantly has a metal handle so it can be suspended over a camp fire, it's perfect for a fixed camp situation and/or when I'm teaching and want to offer tea and coffee, as it has a the capacity required to cater for small groups of people.
For it's age the kettle is in superb condition, all it needed was a bit of a clean up to remove the dust where it had obviously been stored for quite some time, but apart from that, there is absolutely nothing wrong with it, now i just need to get it over a fire and get it all nice and blackened up.