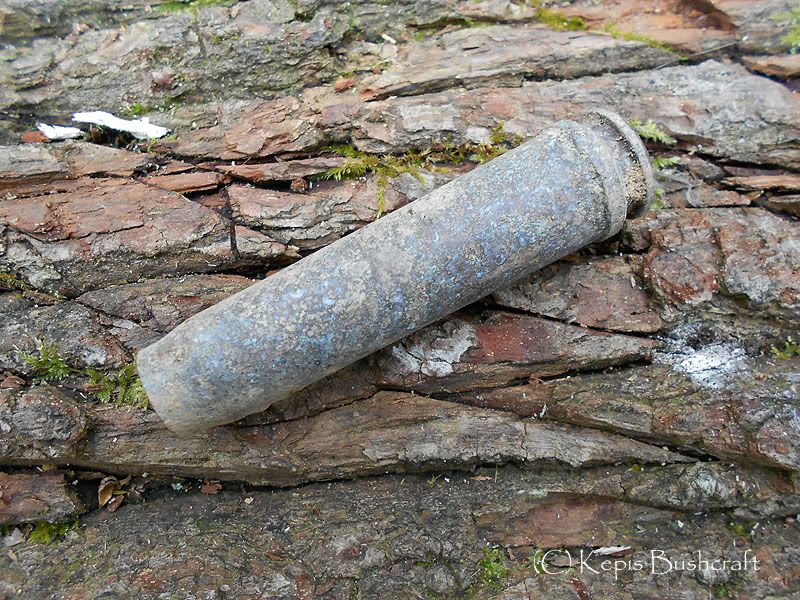 Spent some time in the woods today, i decided to go a wander to see what was what and purely by chance i looked down a rabbit hole and saw a cylinder that was far too smooth to be a piece of wood, so i bent down and picked up the the item pictured.
It's in fair nick and has two sets on markings on it, one set says WII the other set K41 or K47, cant quite make it out, now we know these woods were used during the war by the Canadians, as there are still some of the old slit trenches around as well as all manner of other things, like concrete bases and big lumps of iron sticking up out of the ground.
Anyway, measuring the top of the case the shell diameter was half an inch, most probably anti aircraft or something like that id guess, ive sent off pictures, dimensions & markings to a chap who is the bees knees when it comes to identifying shells & shell cases, so will see what he has to say about it.
It's probably nothing overly exciting to most, but i find things like this fascinating, it's a direct link to our past, albeit the recent past.