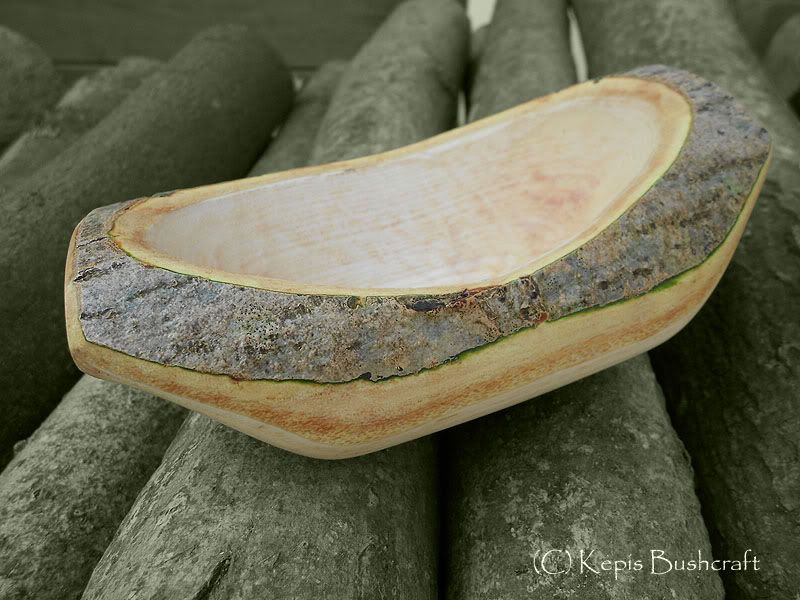 Finally got around to finishing off the Ash Bowl i started a little while back,
see this post
from the 1st of March.
The bowl was adzed out from a fresh cut piece of Ash and is designed in the style of a dough bowl (albeit considerably smaller) for use as a small change tray, jewelry tray, or even to go on a table or desk as an odds and sods tray for say, paperclips or the like, in reality there is no limit as to what it can be used for.
I elected to keep the bark on, as i really like the contrast between the white wood and grey/green bark, on the bowl sides you can see where I've taken it down to the inner bark, over time this will darken and turn a reddish brown and just add character to the bowl, the outside of the bowl has been sanded down, but I've left the bowl section with a tooled finish as again i like the contrast between the two finishes and on this bowl it just seemed and feels right.
Now all i have to do is sell it.