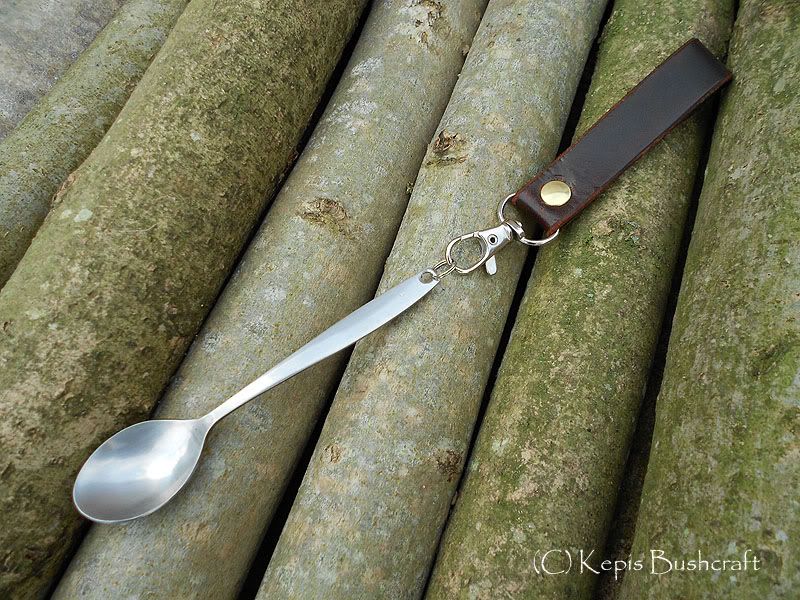 Having recently snapped a couple of my wooden tea spoons whilst I've been out and about and had them in my pocket, i figured it was time i addressed the problem of broken spoons.
So, i got one of my ferro rod belt hangers and replaced the quick release coupling with a trigger hook, then i drilled a hole in the end of an old steel teaspoon & added a small split ring, the ring goes over the trigger hook and keeps my spoon safe sound suspended off of my belt, the spoon then tucks vertically in the pocket and stays that way, whereas before it could move around and normally snapped when i sat or crouched down, I've also lost a couple of carved spoons over the years, where they have fallen out of my pocket.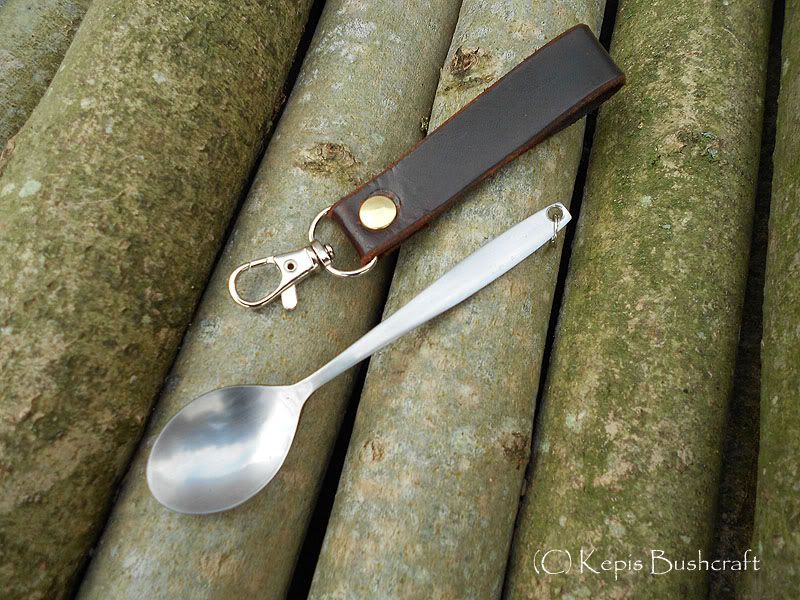 So this simple but effective solution, will hopefully overcome both issues, of course, i can just store the spoon in my brew kit when its not in use, but when at camp or at meets, it's far easier to have the spoon on your person where it can be located and used very easily and also negates the need to have too much kit around you when around the fire, where there is usually a good deal of activity and things can easily get lost or broken.