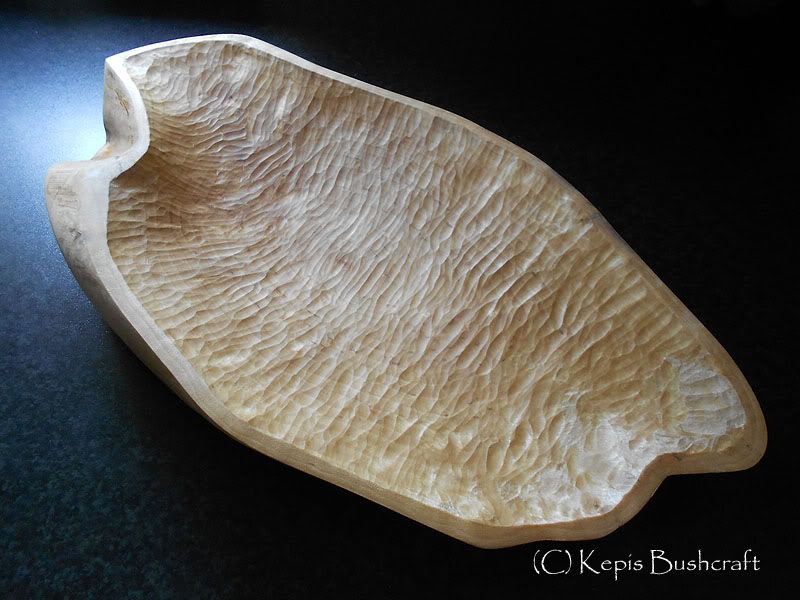 Following on from
this post
about the birch slice bowl that i started on the 10th March, I, today, finally got it finished.
Ive worked on the bowl on and off over the past few days, the interior surface as you can see from the photo features a tooled finish and the exterior surface and bowl rim have been taken down to a smooth finish using a cabinet scrapper, the bowl was finished with a good coat of beeswax polish, which really bought the grain patterns out.
The bowl now has pride of place in the middle of my mums dining table, I've enjoyed making this one, it's been a challenge at times and there are, as always, a few little niggly bits I'm not overly happy with and i may address those at a later date, but for now, it's time to make a start on the next one.