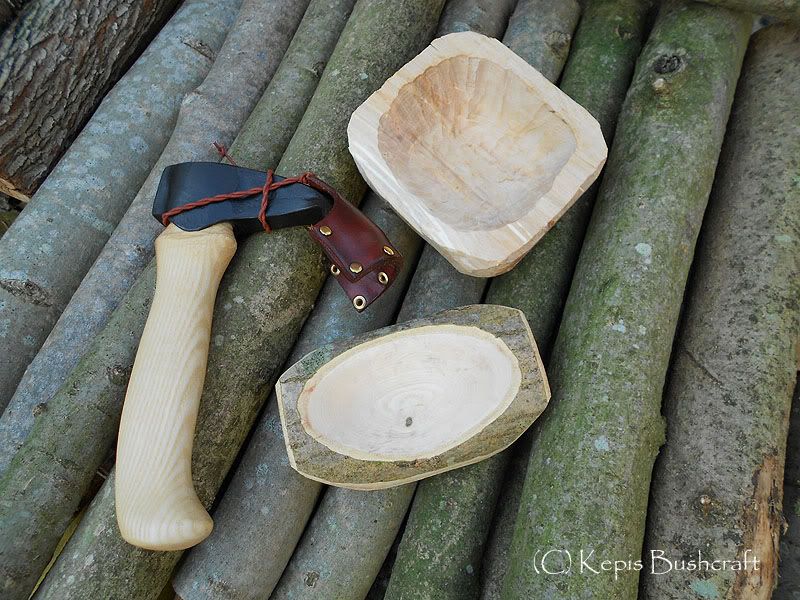 Decided it was about time i did a bit more bowl carving today, so out with the Adze it was.
I managed to get two bowl blanks roughed out this afternoon, the top one in the picture is from a piece of spalted Birch, although I'm not convinced it will last due to some checking in the wood, the checks were evident when i started, so it was always possible the bowl would crack and that's the risk i decided to take, I've placed it in a ziplock for the time being to slow the rate of checking down a bit, if it doesn't make it, well, I'll just make another one.
The other bowl is made from a piece of Ash and is designed to be used as a loose change dish, jewelry tray, odd & sods tray or whatever someone wants to use it as, I've made it the style of a dough bowl, albeit considerably smaller.
There is a still a long way to go on both bowls and I'm hoping to be able to finish them off over the weekend, keep you posted.