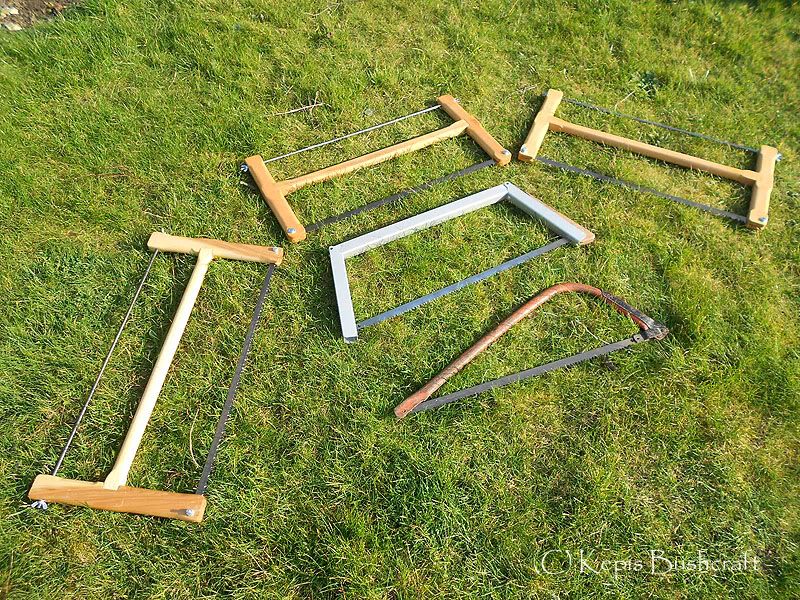 By popular request a quickie post on the Buck & Bow saws i use on a regular basis, the photo shows my most used saws.
The three wooden bucksaws are from Eric at
Northwest Woodsman,
the one of the left is a prototype Hickory saw he sent me, the other two are Maple, I've set these up with the metal rod that's supplied as standard by Eric, but they can also be set up using a windlass.
The metal framed saw in the centre is a Bob Dustrude folding bucksaw from Duluth Pack, another cracking bit of kit, i did a write up about in April last year, which can be
viewed here
, finally the bow saw pictured is one we have had at home for years and years, but it's still going strong, despite being used heavily for a number of years and having been under flood water on at least two occasions as well, it's recently had a new Bahco blade fitted so it's as good as new again, lets face it, there is not really much that can wrong on it.