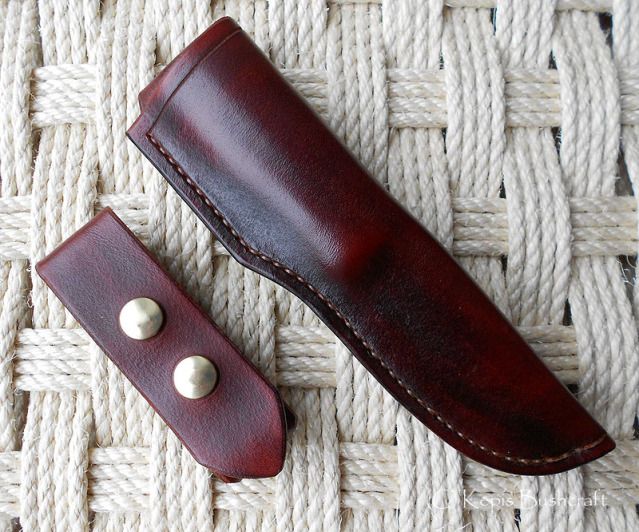 I was tasked by a member of BCUK to make him a simple sheath with classic lines to suit a knife he has just built, he didn't want anything that looked tacticool or fussy, just something that was elegantly simple to suit the elegant lines of his knife, so after some discussion he went for one of my Dangler Sheaths and gave me his build options.

The brass poppers and D ring used keep the continuity with the brass Pommel & Bolster used in the manufacture of the knife and the dye (British Tan) contrasts wonderfully with the grain of the Walnut used for the handle of the knife.


The sheath itself is made from 3.5mm veg tan, that has been dyed, awled, sewn and finished in it's entirety by hand, i dislike using drills on leather work as the drill removes the leather, whereas if you awl the stitch holes, you are only separating the fibres and over time they will contract around the stitching and give a much tighter and in my view neater and stronger finish.

I still have some work to do on the sheath to get it to the standard im happy to send out, but all being well by the middle of next week it will reside with it's new owner.