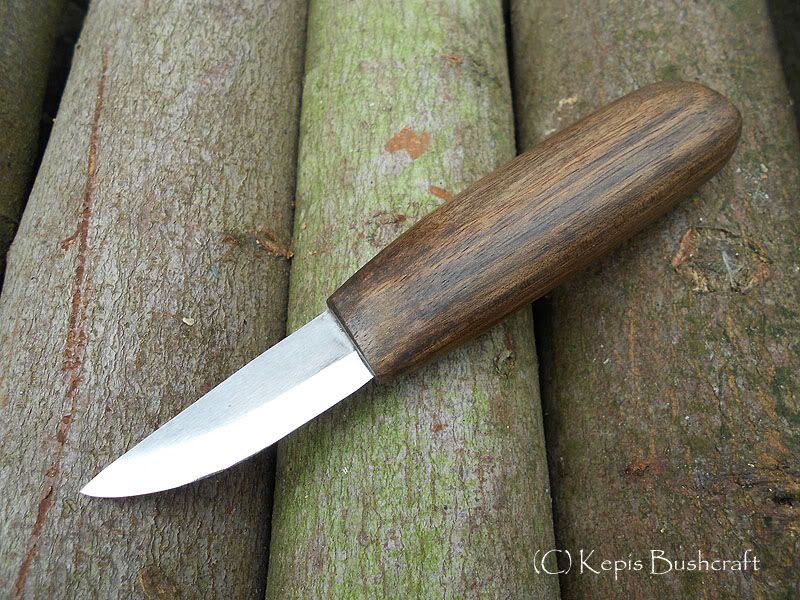 Got a new knife yesterday, and what a superb little tool it is too, the blade is 2 1/4" in length with a scandi grind, unusually for a such a small knife it's full tang, the knife is finished off with a hand shaped Walnut handle that has some incredible deep colours in it.
It came nice and sharp and is very comfortable to use in all of the grips associated with wood carving and whittling, the handle flows beautifully into the blade with a well thought out forward taper making grips such as the chest lever, where you place your thumb flat against the side of the blade very comfortable indeed.
The maker of this superb little knife?, well I'm keeping that one to myself for the time being as he is unsure at the moment whether he should start making these to sell, no it's not me, personally, i think he should make these for general sale and i see a bright future for him if he does.