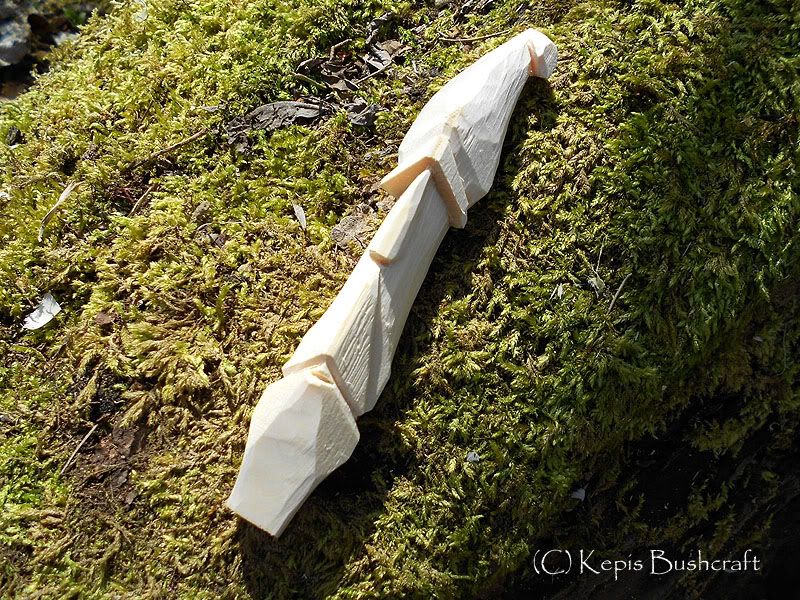 Went for a wander round today with Hugo & Rockmonkey from BCUK, we didn't cover many miles, but did enjoy just being out there in the warm sunshine, we tried some wild edibles on the way up, Dandelion Root, Garlic Mustard & Violets, all lovely to eat, when we got to our spot for the day it was time for some carving and some mickey taking.
I carved a Woods Wizard, Hugo a couple of spoons and RockMonkey a spoon and a Dolphin from a piece of Ash, which i have detailed below, it's a stunning bit of carving, the Dolphin is made from one piece of wood and the dorsal fin is a side branch, how clever is that?.
Oh yes cant forget the Bacon sarnies and Banana pancake for lunch - lovely, i also spent some time trying to get my hammock set up properly, i have a DD Travel Hammock and no matter what i try or how i lay in it, i just cannot get comfortable, so i think i may have to bite the bullet and get a Warbonnet Blackbird, i just need to try a couple more things with the DD before biting that bullet though.