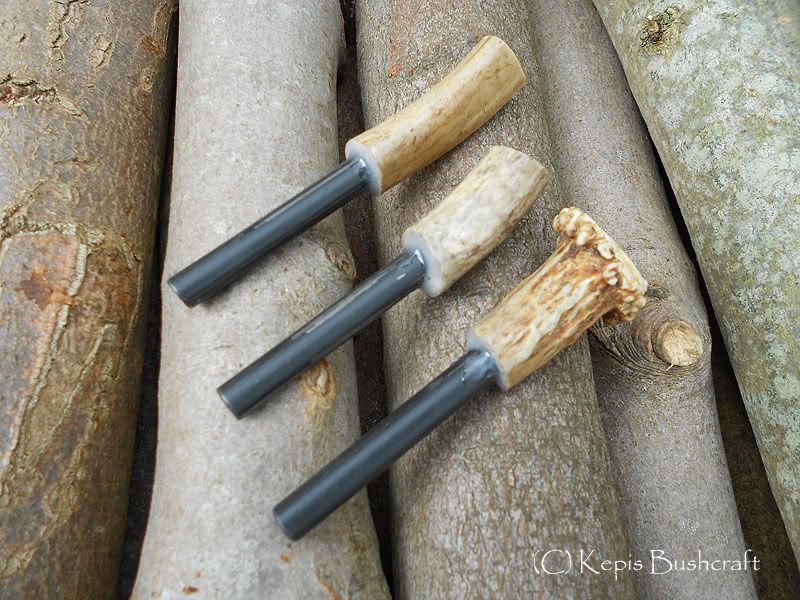 I was having a bit of a sort out earlier today and found three ferro rod blanks tucked away in a bag, in the cupboard, id obviously put them there for safe keeping and then forgotten all about them.
I also found a few bits of antler that id previously used as tool handles, so i cut these down to make the handles on the fire steels.
The antler was drilled out with a 9mm drill and then the rods were glued in place with epoxy, I'm just waiting for the epoxy to cure properly, clean them up a bit and then they will get stashed away in various packs and bags or given away, well, except the one with the Coronet on it - that's mine.