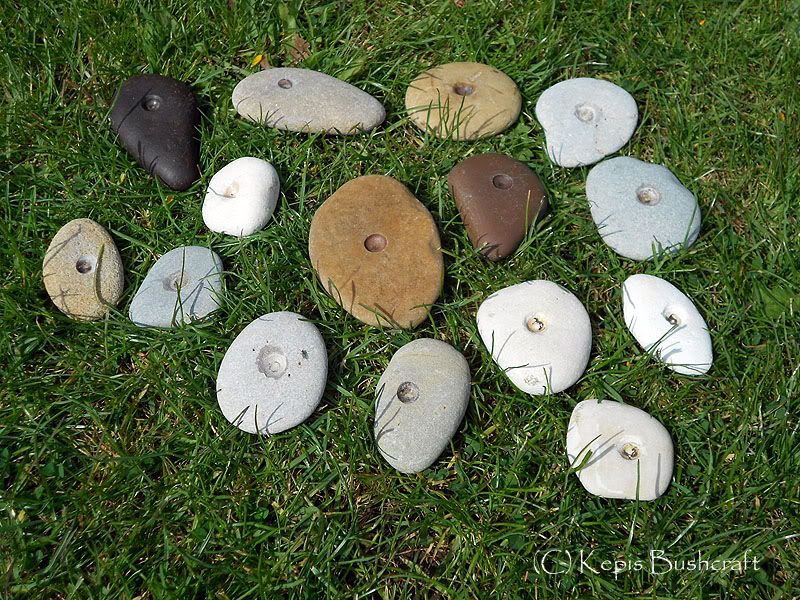 Further to the
post i made on 21st February
about the bow drill bearing blocks that i fashion from pebbles, well, I've so had so much interest in these, that i made a few to sell on, the price is £10.00 each, including Paypal fees and UK delivery, for shipping outside of the UK, please add £ 3.50 to cover P&P.
These blocks work superbly well and are almost frictionless in their operation, you will not believe the difference one of these blocks makes to the ease of using the bow Drill, when compared with using, say, a piece of green wood.
Shown to the right are the blocks i currently have for sale, if you wish to purchase one, drop me a message or email kepisbushcraft@gmail.com noting the number of the block you would like.
I should add that each block pictured has been used once to make an ember, i do this so i know the divot is deep enough to stop the top of the spindle flipping out while the spindle is moving, I don't plan on making these that often as they are a lot of work, so grab one while you can.