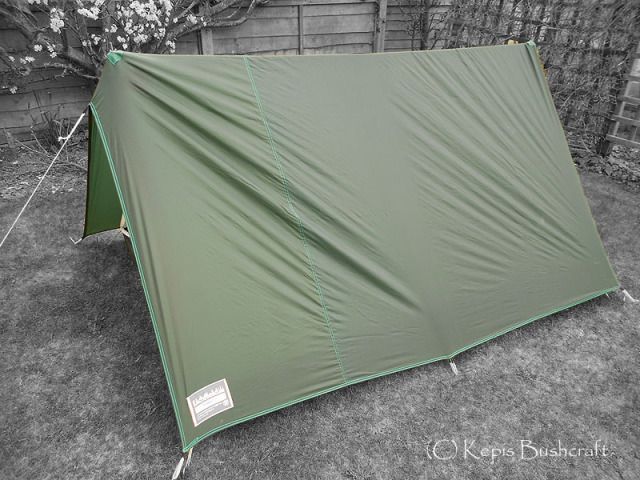 I got my old ridge tent out of the loft the other day with the intention of turning the fly sheet into a light weight closed end tarp for use with my hammock, however, it's in far too good a condition to even consider doing that, as well as it being collared by youngest as his new tent, it doesn't matter that the tent is older than he is, he likes it, therefore he can use it if he wants to.
Considering the age of this tent it is in remarkably good condition, all or the parts are there including the spacers for the ridge pole and it even has a surplus of tent pegs to boot.
The tent itself is an old Lichfield Combat 1, it's a one man tent and it really doesn't take that long to put it up, youngest had a practice in the garden yesterday and from start to finish it probably took him 5-10 minutes to get it up and get properly pegged out, youngest wants to use the tent this week when we disappear up the woods for a few days, keep you posted on how it fares.