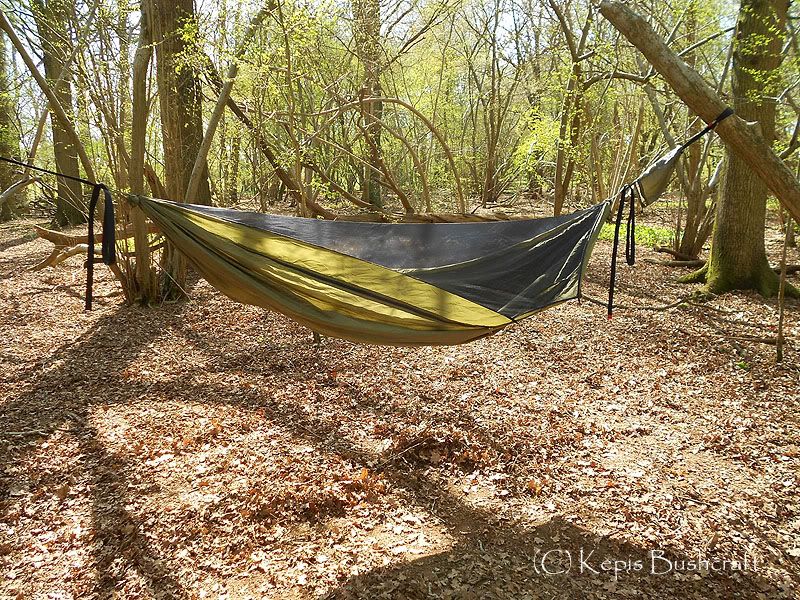 Yes, folks i bit the bullet and spent some of my hard earned cash on a new hammock, a Warbonnet Blackbird to be exact.
Ive been toying with a new hammock for a little while now, i got myself a DD Travel Hammock a while back and just cant get on with it, too narrow and too tippy for my liking, i also cant sleep at an angle so i lay flat, because in my opinion it's far too narrow, so that will get passed on to one of the boys to use, i know DD have a huge following, but they are just not for me.
At one of the BCUK Sussex meets one of the guys had a Blackbird so i had a look over it and spoke to the owner about his experiences with it, then i did the same with other Blackbird owners, on top of this i did some research on the Internet and even that drew nothing but good reports from users of the hammock, from all over the world, so my mind was made up and last Monday i ordered one from Mat at UK Hammocks and it arrived on Tuesday morning - stunning service.
Today was the first opportunity I've had to set the Blackbird up and actually use it, albeit for a short period of time and very comfortable it is too, the set up time, even for a first time hang in it was minutes, and the lay, well i kid you not, this hammock is more comfortable than my bed at home, I'm going to use the hammock in anger for at least one possibly two nights away next week, that will be the acid test, sure this hammock has a healthy price tag, but you know what, I'm going to echo what every other Blackbird owner has said - at the moment, i reckon it's worth every penny.