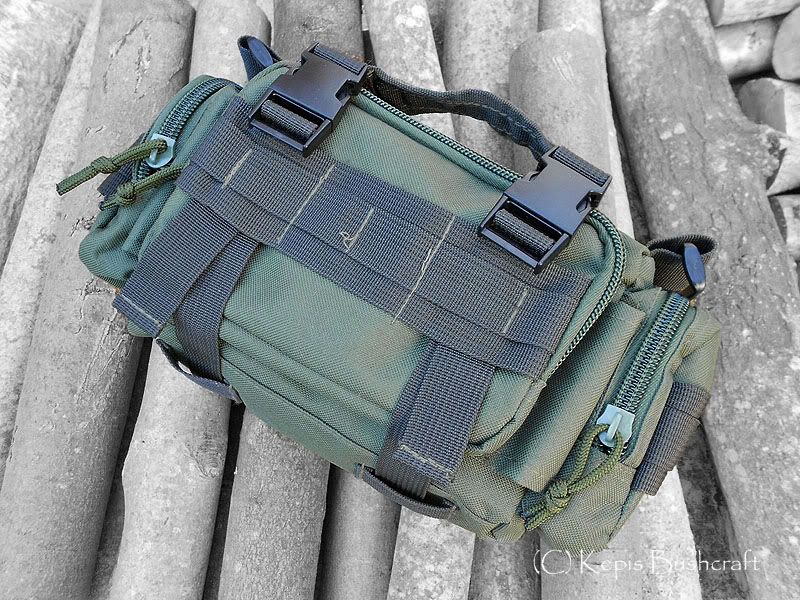 Ive had this little Response Pack for a number of years now and never really used it, i got it when there was quite a bit of hype about the Snugpak version, but being tight, i refused to pay what Snupak wanted, but did find a supplier of a "clone" that, looking at genuine Snugpak ones, seems, at least to me, to be more or less identical, with the obvious exception of the embroidered Snugpak logo on the front, oh yes, i removed the zip pulls and replaced them with cord myself.
So, having bought this thing, i never really found a use for it, I'm not into survival kits or bug out bags, never have been, it's not big enough for some uses, ie cook kit bag, day pack etc, but on the flip side, it's too big for other uses.
It seems a shame to let this little bag go to waste, so come on give me some ideas as to what i could use it for?, as it seems a shame to keep it locked away in the cupboard.