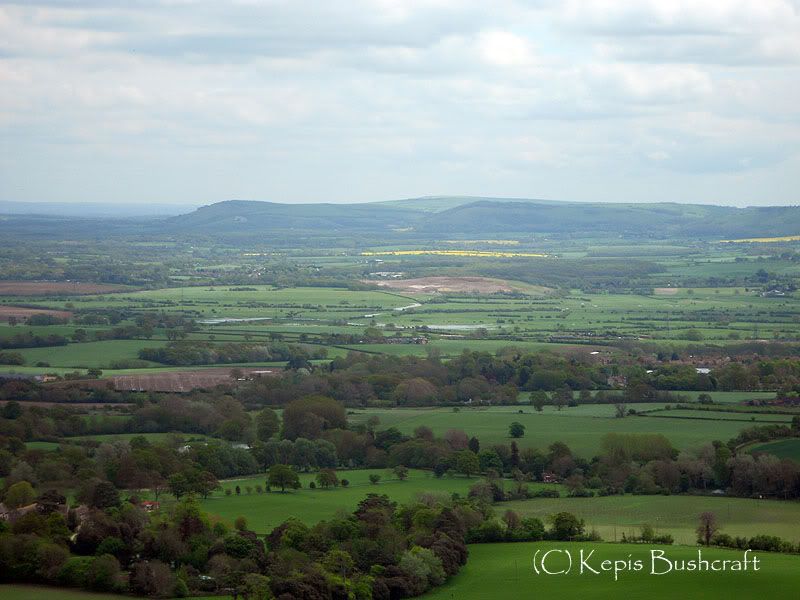 Had a really enjoyable bimble today with Hugo from BCUK, we decided it was about time we actually did some miles, rather than sit there, drinking tea, eating pancakes and whittling spoons as we normally do, so a bimble it was.
We covered about 8 miles in all, but as is the case with bimbles we stopped fairly often, most times, i have to admit was because i wanted a photo, or i saw something in the hedgerow that warranted further investigation or i saw a nice new seasonal wild edible plant. We found all sorts of edibles including Garlic Mustard, Violets, Primroses, Cleavers, Burdock to mention just a few, we also found some St Georges mushrooms, one of the few Spring fungi that are edible and also fairly easy to identify, although it wasnt until i got home that my brain drain recovered and i remembered what they were called.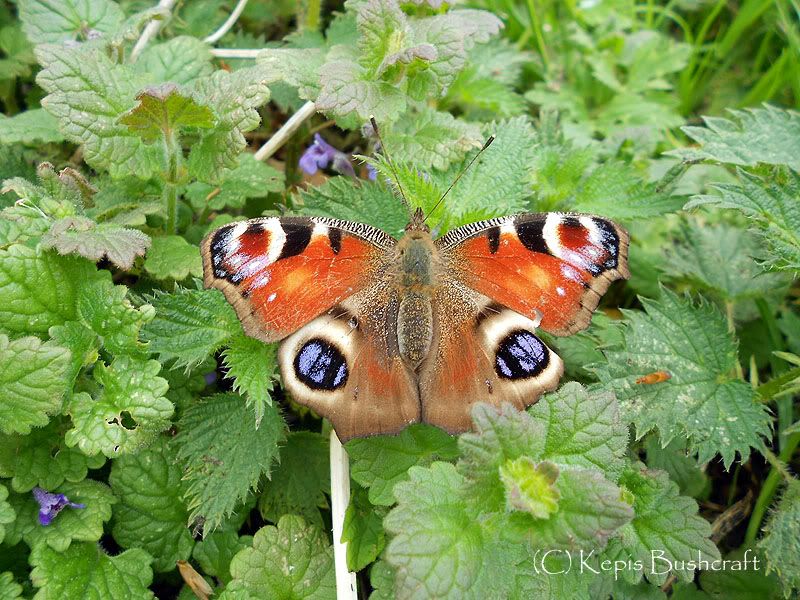 Apart from the amazing views out over the Sussex Countryside from the top of the hill, we were also witness to some superb wildlife, not in the form of the Fallow & Roe Deer we normally see, in fact today, we didn't see one, but we did get to see a beautiful peacock butterfly, which also shortly after the photo was taken, climbed onto my finger before flying away.
As you can imagine, with all of the rain we have had recently it was pretty boggy and wet underfoot, with some paths being submerged under a cover of mud and water, but hey, that's all part of the fun isn't it, anyway, as per normal it was a superb day out, in superb surroundings with superb company.