We had a knock on the door this morning from the Postman, nothing unusual in that i know, but he handed me my post and a parcel from Norway, now the first stunning thing is, this was only posted on Friday and it arrived here on Monday - pretty impressive i thought.
The second stunning thing was what was inside the parcel, sitting inside, all neatly wrapped up was the stunning beauty shown in the photo.
The knife was made by my good mate Jontok, he promised ages and ages ago he would make me a knife and to be honest until recently when he started to taunt me with stories of it's build, i had forgotten all about it, but tell you what guys, it's a stunner.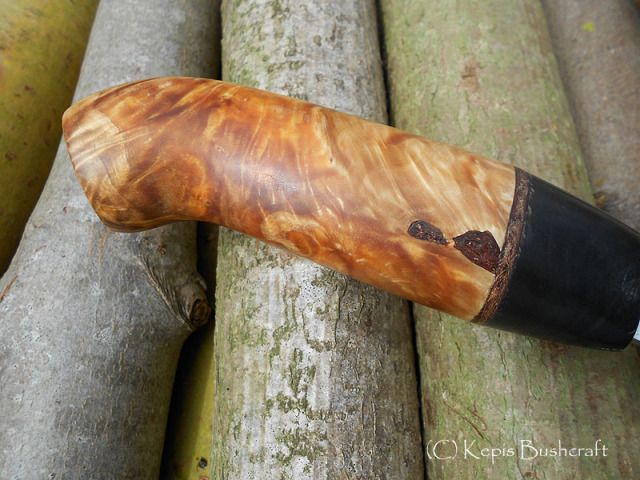 The blade is a commercially available Brusletto, but the handle, now that is art in it's purest form, Buffalo horn, leather & some amazing figured Birch, the photo really does not do it any justice whatsoever, the shape and ergonomics of it is great and the attention to detail in things such as the shaped pommel and the tapered horn bolster, and the finish, well, it's obvious he took some time doing this, as it's been taken down through the grits and it feels silky smooth in the hand, trust me people, it's amazing workmanship. Now i have two things to do with it, one is to make a sheath for the knife that will do it any sort of justice, the second, get out there and use it.
Big thanks go to Jontok for his amazing generosity, now what can i send him in return?