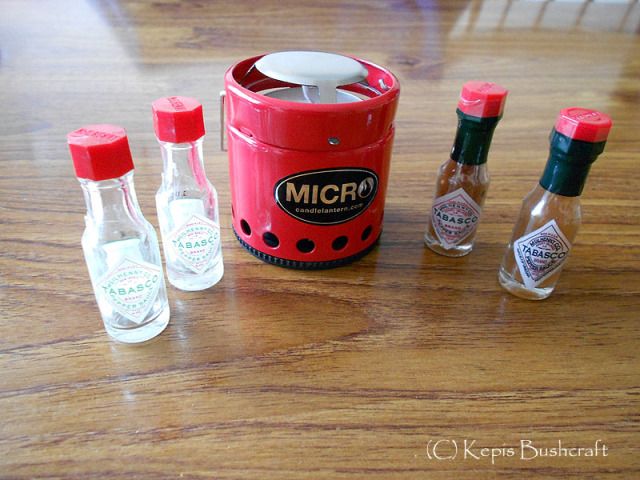 The Postman dropped of a packet that originated in the USA for me this morning, inside were a few goodies that i had been after and some very kind people on the Bushcraft & Blades forum, kindly stepped up to the mark and sent these over at their cost, and even though i was quite happy to trade items in return and pay the postage, they wouldn't hear of it, so Matt Chaos, Wilderbeast & Gryphon, please stand up and take a bow.
So what was in the package, well four MRE Tabasco bottles and a UCO Micro Candle lantern, the bottles I've been after for a little while, as, well like Tabasco, but the regular sized bottle is just too big to keep lugging around, the MRE sized bottles though are the perfect size to tuck into my meal kit, the candle lantern, well I've been after one for a little while to use at camp.
So, again i thank the three guys in the US who sorted this out for me, appreciate it guys.