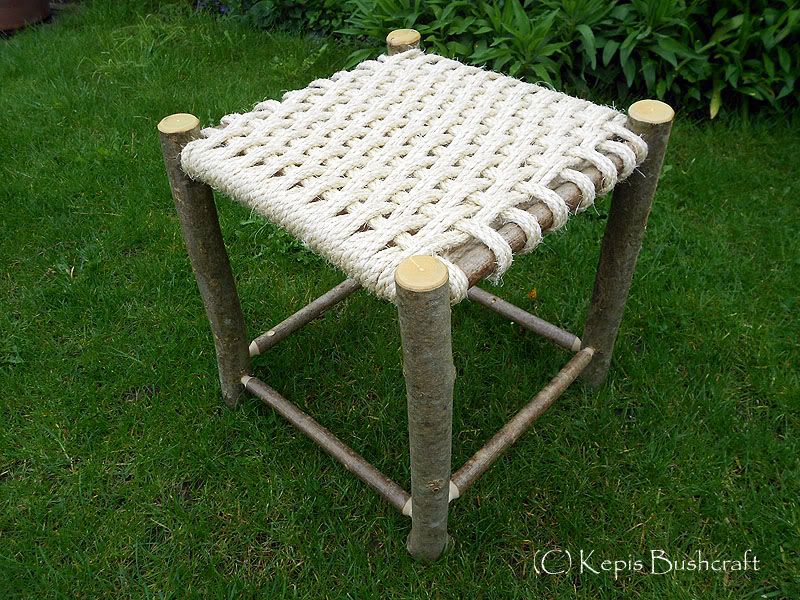 Further to
this post
that i made back in March of this year about a new stool i was making, well, today, i decided it was time to get the stool finished off and the seat woven.
So with 60 meters of 6mm Sisal rope at hand and wet grotty day outside, it was time to get weaving, a couple of hours and a good few expletives later, the seat was done.
I decided to weave the seat in a two under, two over pattern, although it is a lot of work and the closer you get to finishing, the tighter the weave gets and therefore by default, it also gets a lot harder to pull the rope through, the effect of the finished seat is, well, i think, quite pleasing to the eye.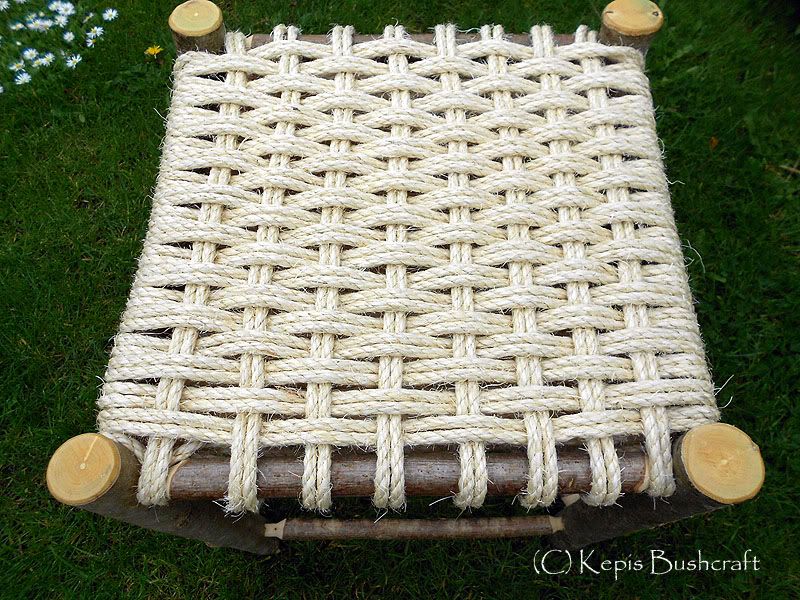 At the moment the rope is quite tight on the stool, but over the next few days, the rope will start to relax and the stress on the stretchers will reduce a little, now, do i keep it for myself, or do i try and sell it on?, i think in this instance I'm going to keep it and use it as a seat for use at shows and events that i attend, as well as being used as an example of simple, rustic furniture, which might also, with a bit of luck, bring a few commissions my way as well.