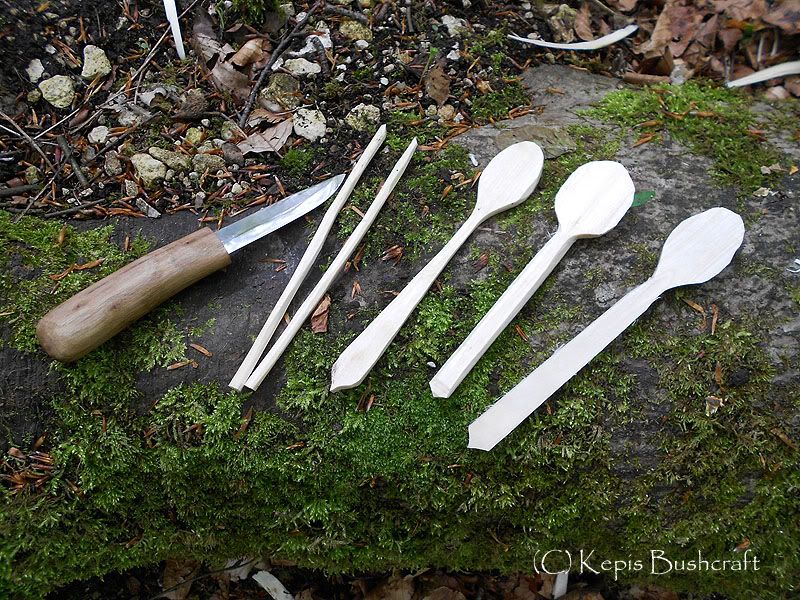 I enjoyed a superb day out on a bimble yesterday with my old mate Hugo, we covered a fair few miles again and as has become customary, we did a little bit of carving whilst we were out..
So having located a suitable piece of Sycamore we got carving while we waited for tea to brew and food to cook, the picture shows the results of our whittling, the two on the right are by Hugo, the one with the narrow neck and the, well, chop sticks are mine, the knife is a new one from the "House of Hugo" and is what he calls, his big whittler, i have one of these from Hugo and it's superb, but nowhere as sharp as the one in the photo, which was like a razor blade.
The spoons still need to be finished off and well, have the bowl carved into them as neither of us took a spoon knife with us on the trip - bad preparation you see.