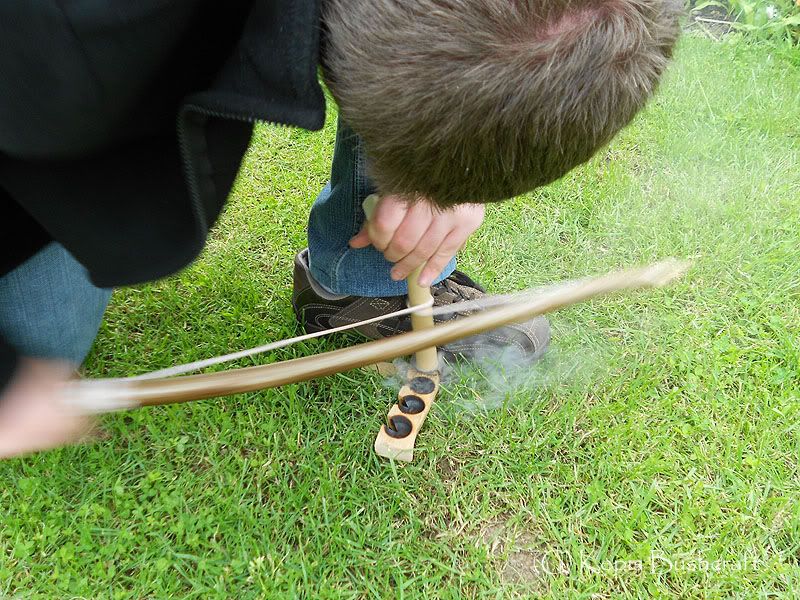 No not me, I've lost count of how many I've made over the years I've been doing it, but having had my plans to go the the Sussex meet scuppered (again), the boys and i spent a bit of time out in the garden, where eldest tried to get his 1st bow drill ember, the good news he did it, not once but four times in the end and blew one to flame, not bad at 14 years old, I'm chuffed to bits for him.

Couple of pics of him in action, the hearth is Ivy, the Drill is Hazel, the bearing blocks used were a chunk of Ash and a drilled stone, one attempt at producing an ember and blowing it to flame, didn't quite work as he knocked the ember apart when he placed it in the tinder bundle, but not to be deterred, straight away he picked up the kit and made another ember, a much bigger and stronger one this time.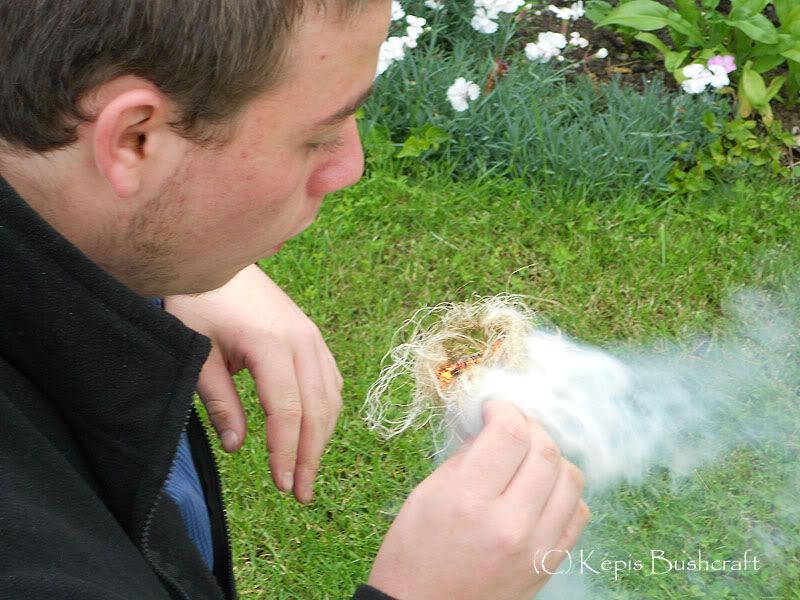 This one was carefully placed into the tinder bundle we had prepared from some Sisal, and with some gentle coaxing, it wasn't long before plumes of white smoke were billowing and not long after, FIRE, Now all we need to do is practice and then practice some more, I'm over the moon for him, not easy to achieve fire by friction and to do it at 14 years old is quite an achievement and he is now part of an exclusive world wide club.
I read somewhere a long while ago the percentage of the Planets population who can make fire by friction is considerably less than 5%, but that club got a new member today.