Over the years there has been a great deal of talk about how rubbish the Mora spoon knives are and how people should avoid them like the plague, well i disagree.
OK, from the factory they are blunt and i do mean blunt, but lets not forget though, these are mass produced blades, so the quality is never going to be like a Ben Orford, Svante Darve etc, but with a little bit of time & effort, the Mora knives can be made into good usable tools.
I'm not talking about hours of work either, I'm talking about ten minutes effort to bring these tools up to par and make these mass produced tools, into good working tools, that will see you right for years, and yes, even though I'm fortunate enough to own a few hand made spoon knives, i also use Mora spoon knives on a weekly basis, not just for my own personal carving, but also when i teach spoon carving, why do i use a Mora?, well it's simple, per the above, they are good tools, but I also use a Mora, because that is what the students are using and if i can carve a spoon using a Mora, so can they, a point that was bought home to me a long time ago when a student commented that " i could only do it because my knife was better than theirs", it was a fair & valid point, so from that point on when im instructing, I've used exactly the same tools as those issued to the students, be that a Mora 511 or spoon knife, as doing so removes all element of doubt as to the effectiveness of the tools being used.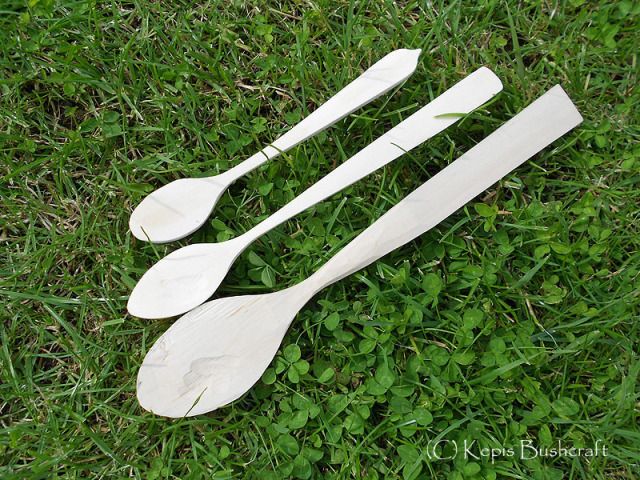 So what do you need to do to bring a mediocre mass produced tool up to par, well rather than go into masses of detail about how to make these tools better in this post, if you look at a post i made a while back about
sharpening a spoon knife
, it will explain the tools you need and the methodology behind sharpening a spoon knife, once you have made the tools you need, the whole process should take you less than ten minutes to get a seriously good workable edge on the Mora spoon knives.