When i was out in the woods on Wednesday, i collected some nettles, purposely to make some cordage from, the nettles i collected were located in full sunshine in the clearing i was in, I've found through experience that nettles found growing in the full sun seem to be a whole stronger than those found in the shade.
So having collected the plants and stripped the fibres from them, i bought them home and let them dry out a bit in the shed for a couple of days, this afternoon a quick look at the fibres told me they were just about right to be spun up into string.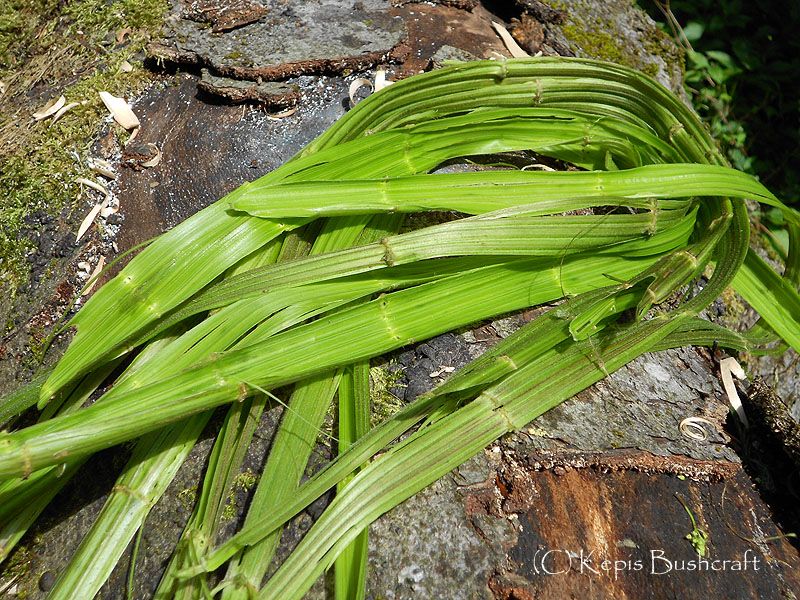 Unprocessed Nettle Fibres
I should note that you can make string with fresh nettles if you want to use it there and then, but if you intend to make some for later use, let the fibres dry first, otherwise as they dry, your cordage will unravel as the tension in the fibre decreases through evaporation.

So having established the fibres were just about right it took me all of fifteen minutes to twist all of the fibres up into the two ply cordage pictured above.
If you have not made nettle cordage before, give it a try, it's incredibly strong and of course it will eventually rot down and return to nature. If anyone is interested, i am running some natural cordage making courses during the school summer holidays in conjunction with a couple of local organisations that i am involved with, if you would like to attend, drop me an email and i can send you the details.